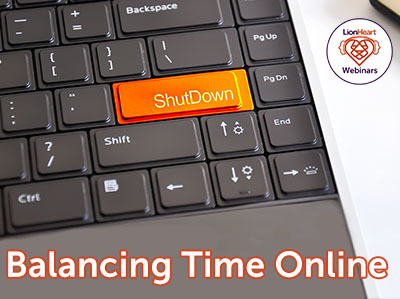 Webinar - Balancing Time Online
Modern digital technology can be a wonderful thing, but is 24/7 connectivity having a negative impact on your mental and physical wellbeing?
There's no doubt that there are some apps and devices that can be really beneficial and time-saving and there are plenty of times when being able to answer that email on the go is an absolute life-saver!
But the flip side is that it's perfectly possible to lose hours glued to multiple screens and devices or find it hard to 'switch off' from work mode - to the point you almost feel anxious if separated from your phone.
This 45-minute webinar will help you reflect on your time online and whether it has an impact on your time management, mood, or connection with the 'real' world.
We'll also discuss ways to have a better relationship with the digital world so you get most benefit from it, and share tips for healthy tech use to help you maintain a positive balance.
Our webinars are free but we are very grateful to those who pay a suggested donation of up to £10 to attend.