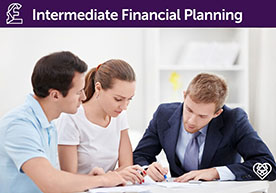 Intermediate Financial Planning Masterclass
Aim: To build a better financial future for you and your family.
Who is it for? For those who are mid-career and could do with taking stock of where they are financially.
It might be at this stage in your life where you have new responsibilities, from mortgages to children, and are wondering how best to start planning for a stable and secure future.
What's covered?
Saving for the short and long term
Insurances, assurances and company benefits
What to think about when making a will/ Power of Attorney
How to boost your pension (it's never too early!)
To be added to a mailing list about future CPD workshops and events, please email
events@lionheart.org.uk