Am I an addict? 14 Questions to ask yourself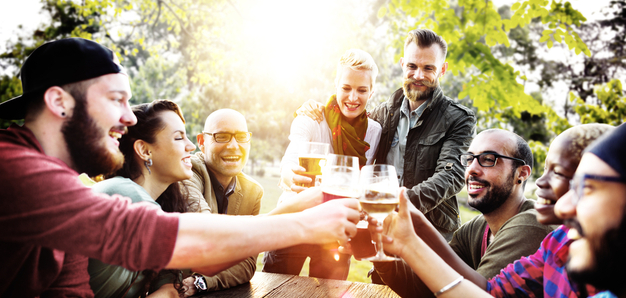 17-11-2015
The first step to beating an addiction is recognising there is a problem in the first place - hence the well-known introduction given at addiction support meetings: "My name is [name] and I'm an alcoholic/user/gambler."
But it can take months or even years for some people to even acknowledge that their behaviour may be harmful. By that time, it may already be badly affecting their health, work or relationships.
It can be difficult to recognise what constitutes normal and what's addiction - with categories like habitual, abuse and overuse all falling somewhere in between.
Here are some questions you can ask yourself to see whether it might be time to seek help.
1. Do you find yourself unable to stop or control your behaviour even though you realise it's having a detrimental effect on your health, social life or bank balance?
2. Do you ever drink, or take drugs, alone?
3. Do you ever drink first thing in the morning?
4. Do you find yourself constantly thinking about your next drink?
5. Have you ever been in trouble with the law due to excessive drinking or drug taking?
6. Would you buy drink or drugs, or gamble, ahead of financial responsibilities like paying your bills or buying food?
7. Have you ever decided you're going to cut down your habit but been unable to?
8. Do you find yourself avoiding the company of people who disapprove of your habit people who don't drink alcohol for example?
9. Has your drinking or drug use ever affected your performance at work or in education?
10. Do you lie to others about how much you drink, or even try to deceive yourself?
11. Does your alcohol or drug use ever interfere with sleeping or eating?
12. Have you ever lied to your doctor to get prescription drugs?
13. Do you take risks when drunk or under the influence of drugs this might be sexual behaviour or driving after you've been drinking?
14. Do you consistently gamble money you can't afford to lose or keep gambling to try and win it back?
If you answered yes to any of the above questions, it may point to you having a problem. You may want to consider whether it is time to make some changes to your behaviour. Your own GP could be a good starting point, but there are lots of other resources you can get support from.
You can access advice via the addiction section of our LiveWell portal. RICS members and their families can also contact a LionHeart support officer in confidence on 0845 6039057 or by emailing info@lionheart.org.uk.
Alternatively, you may wish to visit some of the following sites:
Addaction drug and alcohol charity