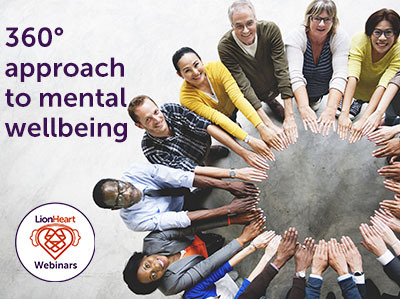 Webinar - 360 degree approach to mental wellbeing
It's astonishing how many of our daily lifestyle choices can have an impact on our mental wellbeing and resilience.
This introductory webinar will take you through how there are so many different factors that can negatively affect mental health, from how much you sleep to how much you move, from what you eat to how and who you spend your leisure time with.
Find out how to take a more holistic approach to staying mentally healthy and how even a few small but sustainable changes in some areas of your life can help improve your wellbeing.
We'll be discussing:
How what you eat can affect your mood and mental health

Sleep and how to get better at it!

Downtime/ leisure time and how to use it to boost your mental health

The natural world as a natural endorphin buzz

People and community - how friendships and connections provide an important anchor in our lives
Our webinars are free but we are very grateful to those who pay a suggested donation of up to £10 to attend.