Quick help in an emergency
Emergency Grant

Sometimes you need quick short term financial help to get you through the immediate aftermath of an unexpected emergency.

LionHeart's short term Emergency Grant is for RICS members worldwide who have been affected by an unexpected environmental disaster or any severe weather such as a flood, storm or earthquake.

The grant of up to £1000 (or equivalent) is designed to be quick and easy to access specifically to help people through the first few days and weeks of any emergency, especially if they've been forced to leave their homes and it will take time to access other help such as insurances.

Once our support officers have been able to make reasonable checks to ensure that you have been affected, the grant will be made as a one-off payment to your bank account.

To find out if we can help, please call us on 0800 009 2960 or +44 121 289 3300 if you are outside the UK.
Alternatively you can email the team on info@lionheart.org.uk
Della's Story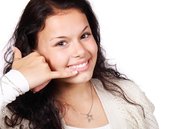 Della called LionHeart to enquire about an emergency grant after her home in Wales was badly flooded during Storm Dennis, leaving her and her family temporarily homeless.
She said: "A colleague had reminded me that LionHeart could provide assistance to surveyors in difficult times. Our family home was flooded by Storm Dennis, leaving us temporarily homeless.
"Having recently returned to work following maternity leave we had no savings or financial back-up left, and were struggling to get back on our feet while the insurance claim was sorted out. Buying items that needed immediate replacement -" the baby's pushchair, school shoes and bags -" left us feeling concerned for our finances."
Della spoke to a LionHeart support officer, who was able to quickly process an emergency grant for the family. She said: "Financial assistance was extremely helpful. Just talking to Ben on the phone was also super helpful and he also offered assistance with our insurance claim if needed.
"The help LionHeart offered was honestly a life saver. Taking the pressure off financially allowed us to focus on dealing with everything else to get our insurance claim started and accepted, find temporary accommodation and settle our three children at what was such a traumatic time for them."