"People really under-estimate the power of talking."
LionHeart Counselling
Sometimes, the right support at the right time can help stop a challenge from becoming a crisis.
At LionHeart, we believe no-one should face a problem alone. That's why we offer free professional counselling to RICS professionals and their families when they need it.
Our
qualified counsellors
are trained to listen without judging you, can help you understand why you feel the way you do, and help you find ways to move forward in a confidential and safe environment.
Some of the people we help are:

Feeling isolated and lonely

Feeling overwhelmed with life

Experiencing relationship difficulties

Coping with loss or grief

Struggling to deal with the past
Whatever you are going through we want to help you

.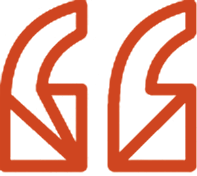 My world had been rocked by the sudden death of my husband, who
was a surveyor. Counselling allowed me to express extremely personal thoughts I couldn't have said to family or friends. It helped me regain my confidence.
Our experienced counsellors work to professional standards and a code of ethics as set out by
BACP
. An initial assessment will be carried out over the phone and we will usually
offer 10 weekly sessions. Further sessions may be offered if needed.
Youth Counselling
We can also offer free counselling to the children/ dependants of UK-based RICS professionals aged 12-18 through our partnership with a youth counselling specialist. Find out more about youth counselling here
If you are an RICS professional based outside the UK or Ireland, we can refer you to professional, accredited counsellors in well over 100 countries for counselling in your preferred language. Find out more about global counselling here
Should you be in crisis or feel that you need to speak to someone outside of our office hours, please contact your GP or The Samaritans on 116 123, or email jo@samaritans.org