The LionHeart Guild
The LionHeart Guild is a group we've set up exclusively for long-term supporters, including past trustees or volunteers, those who have supported us regularly over a number of years, or have made provision to support us in their will, and have let us know about this legacy pledge.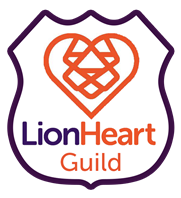 Members of the LionHeart Guild are invited to an annual event where they can meet each other and key members of the LionHeart staff team, and receive regular newsletters keeping them up to date with our successes and plans for the future.
We have been here to support generations of Chartered Surveyors and plan to be here for many more - but we do rely on the generosity of our longest-standing supporters to be able to continue our work, which is why we value our Guild members so much.
If you're interested in finding out more about becoming a Guild member, please do get in touch and we'd be happy to give you further details.
If you have made provision for us in your will, please let us know. You will automatically be invited to become part of the LionHeart Guild.
Thanks for your support!
Click below to see some pictures of the first annual event for Guild members, held at RICS headquarters in Westminster.