Everybody knows that sleep is good for you.
Good quality sleep is important for our mental and physical health and how well we sleep affects how we function day to day.
There are all sorts of reasons people might experience periods of poor sleep. But prolonged periods of poor sleep will start to impact every area of your life; it may lead to poorer mental health, a less effective performance at work, and can affect your personal and professional relationships.
That's why LionHeart has teamed up with NHS-accredited sleep improvement programme Sleepstation to produce this downloadable guide to better sleep for RICS professionals.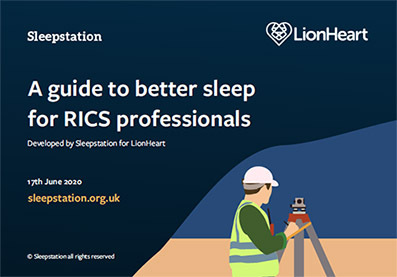 Webinar: Switch on to better sleep
An introductory webinar on common sleep problems and the four key foundations to getting a more restful night - practical tips on improving your sleep habits and how to create a personal action plan.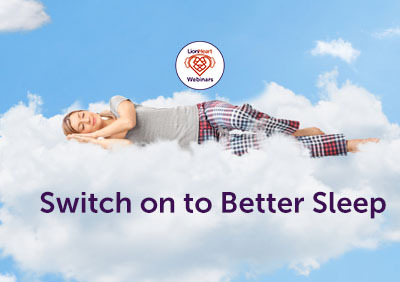 Book on to one of our free webinars
Don't forget that LionHeart also offers free professional counselling and CBT therapy to RICS professionals and their partners.
Find out more here or call one of the team on 0800 009 2960