A Warm Welcome
From LionHeart
LionHeart is the charity for RICS professionals past and present, and their families.
We pride ourselves on offering the expert and confidential support that can help prevent life's challenges from turning into life's crises.
We'll spend time listening to your concerns and worries and talk you through some of the ways we can help.
Usually, you'll speak to the same member of our support services team, so you get to know who you're talking to - and they can be by your side for as long as you need.
Everyone is different, and our support recognises that. Every person we help gets a tailor-made package of support to fit their circumstances.
Here are just some of the ways we help: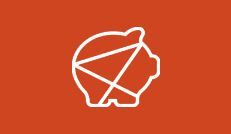 In some cases, we can help financially in certain circumstances with grants for up to two years, or give one-off grants in an emergency. We also offer debt management and advice, or help to claim any benefits you are entitled to.
And we have a series of financial know-how webinars to help prepare you for a sounder financial future, whether you're at the very beginning of your career or looking towards retirement.
Our professional BACP registered counsellors offer confidential

counselling

either over the phone or via secure video calling.
We know fast access to help when you need it is vital, so we keep our waiting lists low and you can be speaking to one of our counsellors within a week of your call.
Our support officers may also offer a range of other help and emotional support no matter what your circumstances.
If you're worried about a legal problem we can offer a free referral for one-off legal advice and signpost you towards further help.
Work-Related Support



Everyone needs a helping hand in their working lives from time to time. We can help with career coaching, and access to online resources that cover topics like networking, personal branding, interview skills, and much more.
If you come to us due to job loss, you may be offered our Back to Work Scheme, alongside some financial support and health and wellbeing support.
Our support officers are also able to offer one-to-one coaching style sessions or help you work on your confidence and presentation skills, especially if you are approaching your APC panel or looking to move up the career ladder.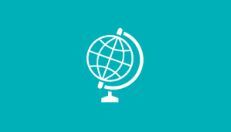 Our support is available to RICS professionals no matter where they are based, including financial support in certain circumstances, Back to Work support and coaching, plus access to legal advice and counselling through our international partners.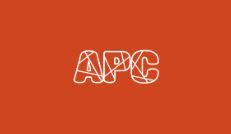 We are very proud to be supporting the surveyors of the future and hope to be with you for the rest of your working lives! Whether you are on your APC pathway, on a surveying apprenticeship or degree course, we have a range of services available to help you on your journey.
We're not just here for RICS professionals: every year we support family members too.
All of our services are available to your spouse or partner, so make sure you tell your loved ones about us.
You can find out more about how we can help family members, including dependants, here.

We offer a wide range of webinars, which are all carefully designed to to support your wellbeing, career and personal development and help you to thrive at work and at home.
All are free to attend (donations welcome!) and may count towards your CPD requirements.
Not quite sure what services we might be able to offer you? Take a look at our handy Eligibility Checker here