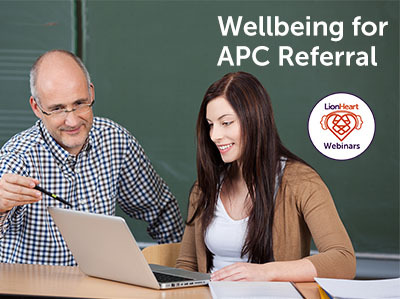 Webinar - Wellbeing for APC Referral
Being referred at your final APC assessment can knock you for six, and it's quite common to feel dejected, disappointed and even angry with yourself after all your hard work.
Our special webinar will give you practical tips to move forward successfully - while looking after your wellbeing at the same time. It's worth remembering that roughly a third of all candidates fall at this hurdle, and some of the most successful chartered surveyors have been exactly where you are now.
Delivered by LionHeart ambassador and chartered surveyor Natasha Collins MRICS, who was referred at her own first APC after working herself to the point of mental and physical exhaustion, the 75-minute webinar will include:
Natasha's own experiences and how she moved forward

Tips from the LionHeart counselling team about managing disappointment, issues with self-esteem and using some of the principles of CBT to manage worries

What support can you expect from RICS and how to manage next steps, with advice from an RICS representative



Our webinars are free but we are very grateful to those who pay a suggested donation of up to £10 to attend.