Upcoming workshops & webinars
LionHeart is pleased to offer a varied range of webinars, which are all carefully designed to to support your wellbeing, career and personal development and help you to thrive at work and at home.
Our training and development events are all free, although as an independent charity we're always
grateful should you choose to add a donation to help us cover costs when you book your place. All of our training may also count towards your RICS CPD requirements.
All times displayed on these pages are GMT (Greenwich Mean Time) or BST (British Summer Time) when applicable.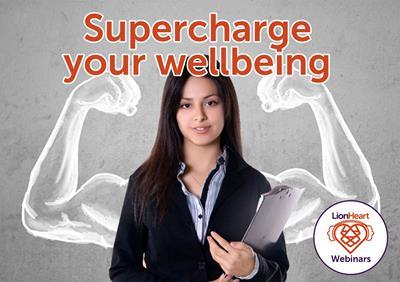 Supercharge Your Wellbeing - Webinar
A taster webinar developed by a chartered surveyor aimed at supercharging your wellbeing while studying for your APC and throughout your career.
Tue 31st May 2022 07:00 to 08:00
Click here to book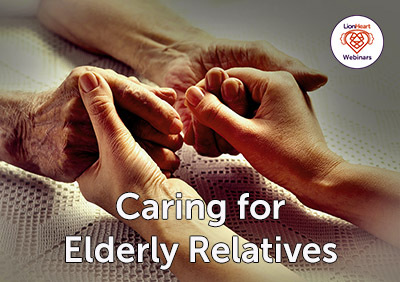 Caring for Elderly Relatives - Webinar
1 in 8 of us now cares for an elderly relative. This one-hour webinar will look at how to balance work and your caring responsibilities, looking after your own wellbeing, your legal rights and what support and resources may be available to you.
Tue 7th Jun 2022 11:00 to 12:00
Click here to book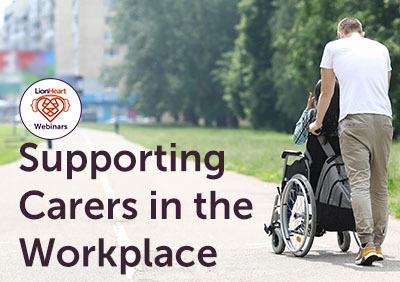 Supporting Carers in the Workplace - Webinar
More people than ever before are juggling work with providing unpaid care to an ill or disabled family member, friend or partner. Find out more about the challenges these employees face and how you can support them.
Thu 9th Jun 2022 10:00 to 10:45
Click here to book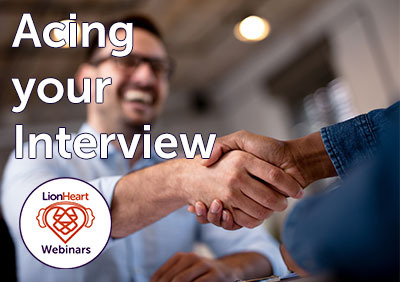 Acing Your Interview - Webinar
An interview skills webinar which will help you prepare fully for interviews, whether virtual or face to face – including tips on body language and how to calm interview nerves.
Thu 16th Jun 2022 13:00 to 14:00
Click here to book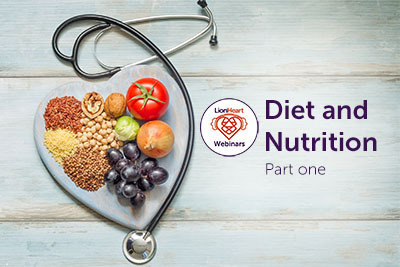 Diet & Nutrition (part 1) - Webinar
The first part of our diet & nutrition webinar shows what a healthy and balanced plate looks like – and the small tweaks that can make a big difference to overall health, mood, and mindset.
Tue 28th Jun 2022 13:00 to 14:00
Click here to book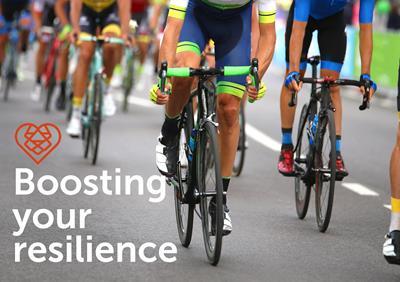 Boosting Your Resilience - Webinar
A one-hour webinar exploring tools and techniques to become more resilient and cope better with the stresses that everyday life throws at you.
Thu 30th Jun 2022 07:00 to 08:00
Click here to book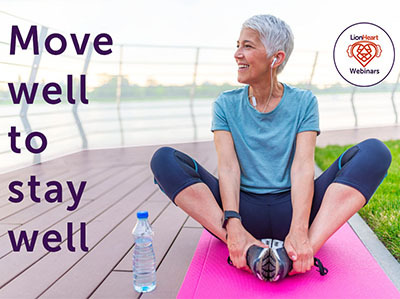 Move Well to Stay Well - Webinar
Humans were born to move but modern lifestyles mean many of us are far less active than our ancestors, with the way we work often having a detrimental effect on our bodies. This 45-minute webinar will explain why moving more will benefit body and mind, with some simple moves and stretches you can incorporate into your day to improve wellbeing.
Thu 30th Jun 2022 11:00 to 12:00
Click here to book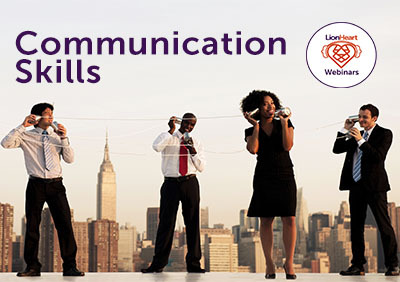 Better Communication Skills - Webinar
Effective communication can make a huge difference to your work and relationships. This one-hour webinar explores what makes communication successful and how to apply it in different situations.
Tue 5th Jul 2022 12:00 to 13:00
Click here to book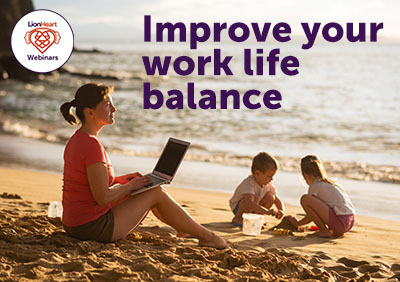 Improve Your Work Life Balance - Webinar
Learn how to spread your energy and effort between key areas of your life and think about the balance that will leave you feeling content and fulfilled at work and at leisure.
Thu 14th Jul 2022 19:00 to 20:00
Click here to book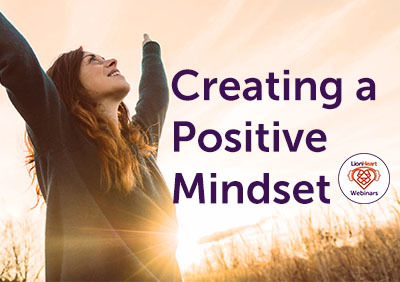 Creating a Positive Mindset - Webinar
How you approach something mentally can make all the difference sometimes: learn how to maintain a positive mind and manage your emotions healthily. 
Wed 20th Jul 2022 07:30 to 08:00
Click here to book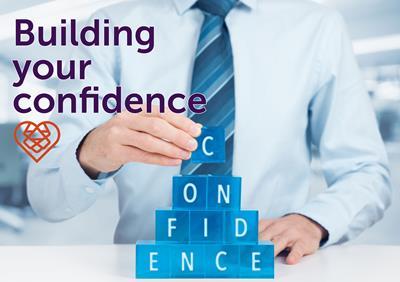 Building Your Confidence - Webinar
Confidence is a learned behaviour and, like a muscle, needs to be trained! A one-hour webinar to show you how you can feel more confident
Fri 29th Jul 2022 07:00 to 08:00
Click here to book