LionHeart offers a series of workshops and webinars that are all specially designed to support the wellbeing, personal and career development of RICS professionals.
As we have grown the range of subjects we offer, all of our trainers have been carefully selected so we can provide the very best experience possible for our delegates.
Click on the pictures to find out more!

Cheryl Howard --
Cheryl began her career over 30 years ago, predominantly in credit management and as a PA on a national and international level.
She is passionate about providing support to communities and charities on mental health awareness, having over 10 years' lived experience of mental health difficulties and recovery herself.
Cheryl is an experienced Mental Health First Aid (MHFA) England Instructor and NHS Responder Volunteer, providing a check in & chat support service to vulnerable groups.
She says: "It is an honour and a privilege to be part of LionHeart and to support RICS members with training."
Cheryl delivers a number of our mental health and wellbeing training sessions.

Chrissie Toon --
Chrissie has more than 15 years' experience of dealing with change in career transition and outplacement gained in public and private sectors. With a background as a Training and HR Manager she is skilled in delivering workshops and 1:1 coaching sessions to individuals on career planning, CV writing, job searching and interview skills.
Recently qualified as a Mental First Aider, she also delivers workshops on Change, Resilience, Stress Management and Mindfulness. She holds a Diploma in Fitness and Exercise and is working towards being a yoga instructor.
She has worked with LionHeart for a few years under the banner of employment partner The Training Tube and delivers CV masterclasses for us.

David
Sherborn-Hoare--
A Fellow of RICS, David specialised in managing rural estate businesses for many years and started his own professional practice, growing from scratch to four offices and 30+ staff in five years.
He also has an interest in mental health and is a fully qualified Psychotherapist and Counsellor in part-time private clinical practice.
David brings this combination of skills and knowledge of surveying to deliver mental health and wellbeing training for LionHeart.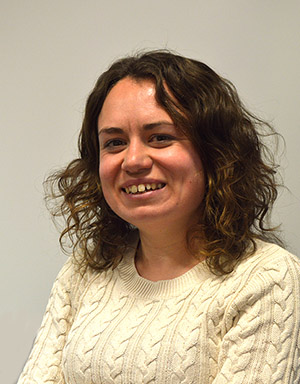 Jo Grant --
Jo is Wellbeing Projects Development Lead at LionHeart. She joined LionHeart after more than 10 years' experience in the health and fitness industry cemented her interest in the relationship between physical and mental health.
A keen runner and hockey player, Jo has herself experienced challenges with mental health and understands first-hand how exercise and physical activity benefits her wellbeing.
As well as managing LionHeart's wellbeing and mental health projects, she also delivers our Physical Activity for Wellbeing webinar.

Jo Plant --
Jo qualified in 1997 as a chartered surveyor and has spent most of her career working in residential development.
However, for much of that time alongside her property career she has studied nutrition and using food to support physical and mental health, her interest having been sparked after being on medication for depression for over 10 years.
In 2015 I qualified as a nutritionist and practises functional medicine, using clinical testing and personalised nutrition to prevent, diagnose and treat health conditions and illnesses.
Jo specialises in gut, mental, and immune health as these are all closely linked and explores the subject in webinars on diet and nutrition for LionHeart.

Jon Burgess --
Jon Burgess is a wellbeing coach who believes that everyone deserves the opportunity to unlock their own potential and look, feel and function better. With both his passion to help others and over 20 years of experience in the health, fitness and wellbeing industry, Jon's coaching programmes are helping people enjoy real and measurable results.
By educating and inspiring his clients to make positive improvements in their nutrition, lifestyle and exercise regimes, he regularly sees tangible results in his clients including increased energy, more restful sleep, reduced stress, weight and inch loss, improved mood, reduced bloating, improved gut health and increased confidence.
Jon delivers several wellbeing webinars for LionHeart.

Louise Mote --
Louise has over 15 years' experience working as a career coach in both public and private sector organisations. She understands the challenges facing those transitioning from one role to another, or even into self-employment. A qualified Workplace Wellness Coach, she also delivers support in managing stress and resilience.
Her background includes working for a global technology company, utility provider and overseas.
She delivers interview skills training for LionHeart.
Puja Dusad --
Puja has well over 20 years' experience as a trainer and has trained an incredible 10,000+ delegates over the years. She specialises in soft skills, leadership, B2B sales and learning and developments and is a certified business coach with a CIPD certificate in training practice.
She has trained across various industries including professional services and finance, manufacturing, and recruitment.
She teamed up with LionHeart to deliver career and personal development webinar subjects, including presentation skills, business relationship skills and building your own brand.

Rachel Wesley --
Rachel is a trauma therapist both privately and in the NHS and has worked in mental health primary care in the community for GP surgeries for a number of years.
Rachel began her career in professional services in HR/L&D and changed career at the age of 32 due to a health condition. A mum who also cares for an elderly relative with dementia, Rachel runs a charity that offers pat therapy and rescues St Bernards.
She delivers mental health training for LionHeart.

Rob Edwards --
Trainer and coach Rob specialises in mental health, resilience and communication, and is a qualified Mental Health First Aider and Instructor. As well as delivering training and coaching, he works with senior execs and management teams across several industry sectors to help them build resilience and facilitate change in their organisations.
Through his Lifecycle Coaching business, he enables senior teams to deal more effectively with the emerging demands and unique challenges of mental health and emotional intelligence in our increasingly diverse workplaces. 
Rob also speaks regularly on the topic of men's mental health and mental agility and in 2016 wrote and presented a TED Talk called "ManReBranded - Why Modern Masculinity is Fundamentally Flawed". 
He delivers a number of different mental health, resilience and wellbeing subjects for LionHeart.

Sherry Bevan --
An author, coach and speaker, Sherry Bevan is a former Global Head of IT Service for a City law firm.
Part of her role at the time was training the lawyers at her City law firm to use networking platform LinkedIn effectively, as early as 2007 when it was in its infancy in the UK.
After 25 years in the City, in 2012 she created The Confident Mother, an independent coaching practice. She now specialises in LinkedIn training and career confidence coaching.
Sherry developed and delivers two webinars for LionHeart, on maximising the use of LinkedIn for your career - and mistakes you should avoid.

Steve
Joel-Dicks --
A Fellow of RICS, Steve originally qualified as a quantity surveyor and specialises in project management with some building surveying and property surveying expertise. He also has a master's degree in business administration in construction and real estate and acts as an APC assessor and chair.
Outside work, Steve is a qualified sport coach, martial arts instructor and master reiki practitioner, interested in helping people deal therapeutically with illness and mental health/ wellbeing.
He maintains a keen interest in his surveying practice but enjoys delivering courses for LionHeart on wellbeing, mindfulness and meditation, resilience and confidence.

Subjit Jassy --
Subjit has over 25 years' experience in the real estate industry and has managed assets with a value in excess of £1.8bn, managed over £30m of construction projects and completed around £10m of leasing deals, with experience in the retail, leisure, residential and office sectors.
He has a personal interest in wellbeing, practising mindfulness, meditation and yoga and joined the LionHeart ambassador programme as an extension to his own work in mentoring while working in a small real estate development team.
Subjit delivers some of our mindfulness and meditation training and, having experienced redundancy himself, a special webinar aimed at helping people cope and move on with redundancy.

Natasha Collins --
Natasha started as a graduate surveyor in 2010 and worked in practice for 6 years. During that time, she gained her MSc in Surveying through the University of Reading and went on to become chartered in 2015.
In 2016 Natasha started NC Real Estate, where she specialises in asset management, and is also a lecturer with the University College of Estate Management, teaching property management at undergraduate and postgraduate level.
Working herself 'past the point of being healthy' the first time she took her APC led Natasha to seek support from LionHeart. Working with LionHeart, Natasha helped devise and deliver some of our very first wellbeing workshops, aimed at APC candidates.
She is also one of the LionHeart ambassadors, championing the charity within the industry and raising awareness of mental health issues.

Jen Tiller --
Jen Tiller is a therapist and trainer with over 20 years of experience. She is passionate about empowering people to develop healthy habits for mind and body as easily as possible. 
Jen's drive stems from her own journey from chronic, sometimes life-threatening illness to recovery.  From early childhood she spent decades living with chronic asthma, anxiety and agoraphobia and worked hard to find ways to survive, then heal, then thrive. 
As she found solutions, she trained in everything that worked for her, developing advanced skills in breathwork, hypnosis and NLP, Reiki, Emotional Freedom Technique, and coaching. 
Jen delivers our Breathing to Relax webinar.

Tim Kenny--
Tim is an AssocRICS working in residential property, mainly pre-purchase condition surveys and some training.
As a yoga teacher, Tim is registered with Yoga Alliance Professionals and is also a certified YogAlign teacher. His main interests are using breathwork for neuromuscular repatterning and posture.
Tim delivers our 'Yoga Principles for Stress relief' webinar.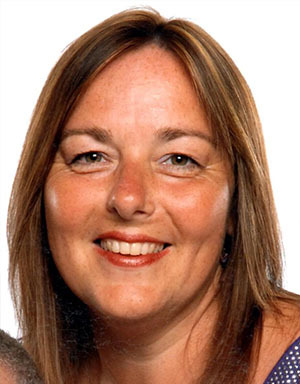 Sarah Jones --
Sarah has over twenty years experience within the corporate arena, fifteen years as a freelance trainer and facilitator. Her areas of expertise include stress management, leadership and management development, team development, recruitment skills, personal skills development, performance management, developing resilience and employee wellbeing.
Sarah is an enthusiastic facilitator, innovative designer and effective deliverer of high impact training events. Her ability to bring out the best in people by supporting creativity and innovation, combined with effective teamwork and performance management ensures a strong focus on the provision of excellent customer service. She has a participative and engaging training style using activities and exercises to promote learning and skill building.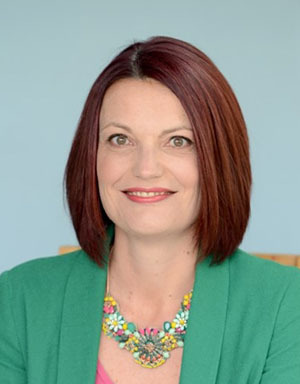 Tracey Jones --
Tracey Jones has worked in HR and Learning & Development for all of her 25-year career. Earlier this year, she chose to combine her professional expertise and real life experience to launch Lotus Bridge, a business specialising in wellness and wellbeing coaching and training. Tracey is really passionate in supporting others in self-care, finding balance and true wellness to allow everyone to be their best selves personally and professionally'.