Returning to work after starting a family can be a real challenge for many professionals. Becoming a parent is life-changing and the transition to becoming a working mum or dad can sometimes be a difficult one.
At LionHeart, we often heard from RICS professionals, especially women, that returning to work after starting a family could be one of the biggest challenges they faced in their career and sometimes meant they were dropping out of the profession altogether.
We are now offering a brand new webinar series aimed at parents returning to work, after becoming the first organisation to team up with parenting charity NCT to provide this type of support. The sessions are designed to help RICS professionals, and their partners, make confident decisions to suit them and their new families.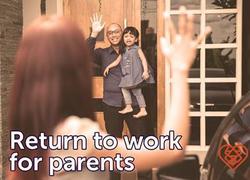 Delivered by NCT trainers on behalf of LionHeart, the three bite-size online sessions look at the practical, financial and emotional implications of going back to work, including legal rights, childcare options and tips on transitioning back into the workplace after extended leave.
The webinars have been pre-recorded for you to download and watch at a time to suit you - because we recognise that time might be in short supply!
Return to Work for Parents - Your Career & Returning to Work
The first 15-minute session in this three-part series looks at the positives and negatives of returning to work, from the practical side of things, flexible working, to your career goals, setting work-life boundaries, and reconnecting with the working you. Download here
Return to Work for Parents - Choosing & Managing Childcare
The second 15-minute session in our series explores the childcare aspect of returning to work, considering your options, how childcare will work for your family, and paying for childcare. Download here
Return to Work for Parents - Life at home when you're back at work
It's one thing going back to work, but what next? The final 10-minute session in our series considers how things might work at home, life hacks to help, plus looking after yourself and your relationship while connecting with your small person/ people. Download here
How else can we help?
LionHeart can provide a varied range of support for parents who are returning to work, whether that's after taking maternity, paternity or adoption leave, or after a longer career break to raise a family.
Coaching
Sometimes taking time out of the workplace can affect your confidence, or maybe you need help to re-evaluate your goals now that you have new responsibilities. Our experienced support officers can offer one-to-one coaching to help.
You can find out more about our coaching in this blog by one of our support officers here.
Legal Helpline
If you need legal advice on aspects of employment law or help to understand your next steps, we can provide a free referral to our legal helpline.
Help with your CV and interview skills
Returning to work after a longer career break can feel very daunting. Our support officers have helped many people take this step back into the workplace, with tailored CV and interview support.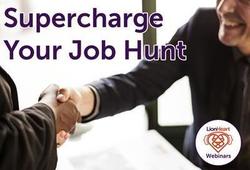 Workshops & webinars
As well as the Return to Work for Parents workshop, we have a range of other workshops and webinars which focus on confidence building, resilience and work-life balance.
See the range and book here
Download our Return to Work for Parents booklet
Want to find out more? Call us on 0800 009 2960.