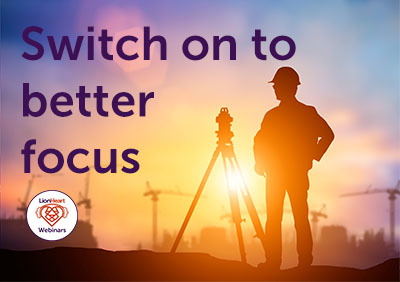 Webinar - Switch on to Better Focus
When was the last time you put something off that you knew you should be doing?
We're all guilty of it from time to time, but if you are starting to put things off indefinitely - and then feel stressed about your mounting to-do list - then this webinar is for you.
Learn how to recognise when you're procrastinating - and begin to understand why. Then discover techniques that will help you maintain a better focus and get things done.
This webinar aims to:
Define exactly what we mean by procrastination

Help you recognise when you are procrastinating

Identify why you may be putting things off

Offer 10 anti-procrastination strategies
Our webinars are free but we are very grateful to those who pay a suggested donation of up to £10 to attend.