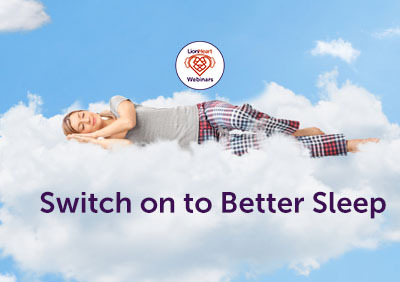 Webinar - Better Sleep
An introductory webinar on common sleep problems, with some facts and figures about sleep and the issues that insomnia can bring.
You'll also learn some
practical tips on improving your sleep habits and how to create a personal action plan for better sleep.
The webinar will cover the four key foundations to support better, restful sleep:
The mind and how to take care of it relating to sleep

How to prepare for a good night's sleep

Creating the right

environment for sleep

Nutrition choices for better sleep
Our webinars are free but we are very grateful to those who pay a suggested donation of up to £10 to attend.