A happy retirement: The choice is yours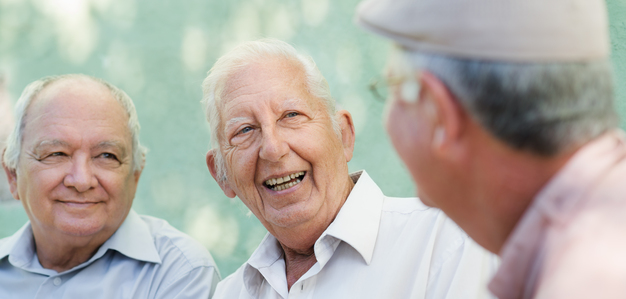 11-03-2016
Most of us look forward to retirement. Even if we like our work, the prospect of retirement is, for the vast majority of us, an enticing one.
There are all those opportunities out there for us in our life beyond work; all those things that we've always wanted to do but never been able to because work has got in the way. What's more, we can choose what we want to do - every day is a day of choice in retirement.
So, if retirement is a time of opportunity and choice, how can it possibly go wrong?
Unfortunately, for some people, it does. That's because they haven't prepared properly financially and don't make the right choices.
It goes without saying that we want to enjoy our retirement. After all, with UK life expectancy set to rise to the late 80s by 2030, we could have 20 years of more of retirement ahead of us - and that's a long time to be miserable!
Over and above that, we want some satisfaction and fulfilment from our retirement so that we don't get to feel unwanted, on the scrap heap, superfluous to requirements. We need to keep our bodies and our minds sharp, so that we can continue to enjoy the things we want to do for as long as possible, and it's a good idea to make the most of our money so that we can afford all these things.
With 10 or 15 years of our working life left, it's a good time to start to think about our finances, assessing if they will allow us to do all the things we want to do in retirement and taking action if we need to.
In order to be able to do what we would like to in retirement, it's important to ensure that we prepare financially for it as well as we can. We then need to think about making the right choices, in line with out finances, whether it's the hobbies we do, the way we keep mind and body fit, the voluntary or paid work that we might choose to do, the holidays we take and so on.
The key to a great retirement is to make the right choices. But the "right choices" for each of us will be different because we're all different people with different ways of looking at ourselves and at life.
Therefore, it's a good idea to think about our retirement and do a bit of planning, so that when this big change in our lives comes we're ready for it financially and we know what the best choices are for us.
To get some help with this process a Planning Retirement workshop is a good start. A good workshop will cover both the financial aspects and the lifestyle elements of our retirement, link them together and help you to think about all the options that are out there.
LionHeart runs Head Start to Retirement workshops in conjunction with Laterlife Learning, which have proved very popular with our delegates describing them as enjoyable and worthwhile.
To find out more about the LionHeart workshops click here, or to register your interest in future workshops please email Parita Kansara.

Guest blogger Dave Sinclair is Training Director of Laterlife Learning, which specialises in retirement courses.
He has written a number of guides on how to get the best out of your retirement.