A road to change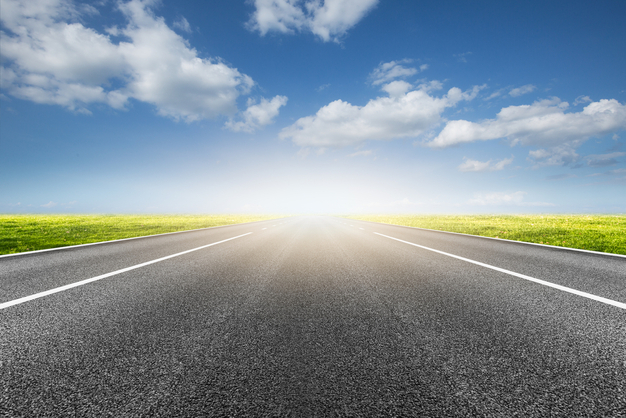 30-11-2020
At LionHeart we are proud to say that we are a 'whole life' service for RICS professionals. I always feel really happy when I tell people that from the moment they're chartered or on their APC pathway, our services are available to them and their immediate families for the rest of their lives - even after they have retired or are no longer practising.
However, with a background in youth work I had always felt it was a shame that we couldn't reach out more to younger people at the very start of their careers. So, when the LionHeart board began to discuss how we could go about helping students and apprentices, I was ecstatic!
The profession of Chartered Surveying is changing; it had long been the profession of predominantly middle-class white men but there is a drive and an appetite for this to change, with younger entrants to the profession more diverse than ever and a vibrant and interesting conversation about this going on all the time on social media and elsewhere.
At LionHeart we really want to be able to play our part in increasing and encouraging the diversity of the profession and one of the ways in which we can do that is by helping those starting out who may not have the personal background that others do.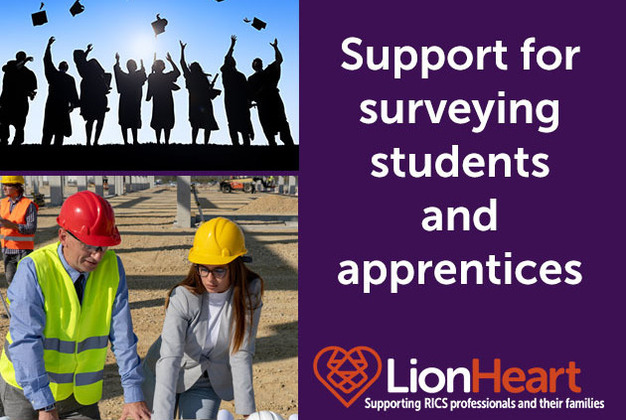 Once we had agreed a commitment to broaden the range of people we could offer our services to, we began the legal processes to make this happen.
For a charity, changing the articles of association, or governing documents, is a big deal… there's a fairly bureaucratic process to follow and the Charity Commission (our regulator) have to approve the changes.
The fact that we went through this process and made these significant changes demonstrates our organisational commitment to change and to diversity and inclusion.
As a result, we were delighted to be finally in the position to make our recent announcement that from now on, LionHeart will be able to offer certain services to some final-year students and those on apprenticeships leading to an RICS accredited qualification. That also includes our very first student grant programme to help those students in receipt of a full maintenance loan cover the costs associated with making their first steps in the surveying workplace - help with interview clothes and travel costs for interviews, for example.
I really hope that our services will now help some of those younger or new entrants to the profession who are changing things for the long term; making the industry more diverse and exciting.
It also means that we can ensure that all potential Chartered Surveyors know that they have a charity that is dedicated solely to them and their families. It is our hope that all surveyors know about LionHeart, and for them to feel that we are their charity and take pride in their association with us; what better way to start than to provide services to them right at the very start of their journey? For us it's a 'no brainer' and I think we all wish we'd done it sooner!
Davina Goodchild has been CEO of LionHeart since 2011 and has worked in the charity sector since the late 1990s.
Read more: