Coaching for change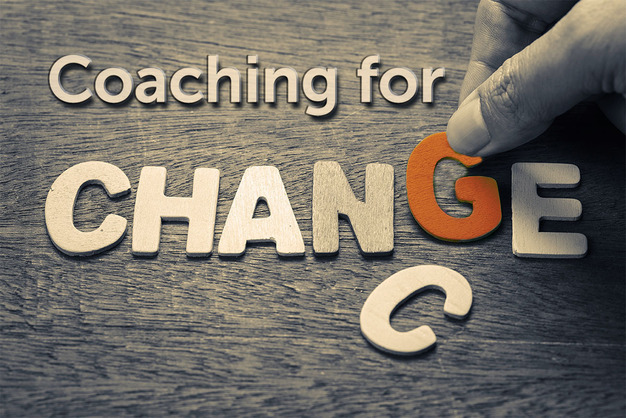 20-05-2021
The last 18 months or so have forced huge changes upon almost all of us, in one way or another, as we've had to learn different ways of doing things at work and at home.
After a period of change and uncertainty it may be quite natural to have a period of reflection and reassess where you are in life - and where you want to be.
Many people will feel really ready to jump straight back into their old ways of living and working. There might be others keen to hold on to at least a few of the changes they've made over the last year or so - a bit more flexibility, perhaps - while others yet might be dreading a return to old ways and may have seen a real shift in where their priorities lie.
Coaching can be of real benefit when someone is facing some kind of challenge in their personal or work lives, offering an opportunity to talk in confidence about their situation and help them look at any changes in behaviour, approach or attitude that could help them make progress in a direction of their choice.
At LionHeart, we offer both formal and informal coaching, depending on each person and what might suit them best. Coaching is an approach where, through questioning and exploration of their situation, we offer support to those looking to change their lives in some way as they move forward. We have helped many surveyors, or their life partners, take steps to a new path in life, but find that many people still don't have a full understanding of the concept of coaching.
Some of the key areas where coaching can make a huge difference are:
Work life balance and creating new routines, especially in relation to new demands or changes in role

Resilience - what can help you keep going? New approaches or a change of mindset

Career fulfilment - room to explore what your values are, what's important to you, and what are your non-negotiables?

Stress management

Confidence building
Formal coaching by a qualified coach will look at agreements between the coach and client, and evidence of growth in relation to goals. It may take place over a longer period of time - and will even involve 'homework' between sessions!
Coaching scenarios and how to measure growth and change
The Overloaded
This client typically has tons of commitments at work and at home; flits from activity to activity with varied productivity. Coaching would explore time management strategies, prioritising of tasks, setting up boundaries, establishment of personal time. Growth for the client would mean them feeling more in control and less stressed, with their work output more consistent.
The Workplace Stressed
This client returns to work after time off stressed. Previously, was regularly consulted for expertise which they valued, but also meant long working hours and very little balance in life. Coaching would explore the client's values, choices and setting of boundaries. Growth would be evidenced by a move to a more sustainable work/ life approach.
The Procrastinator
This client finds themselves continually procrastinating over areas of work. Coaching would help them explore the barriers to productivity and try to establish the causes, whether lack of understanding, mindset, training needs, client's personal approach or organisational issues. Growth would be evidenced by the client applying new approaches to the work so progress is more maintained and a bit less 'lastminute.com'…
The Stretched Manager
This client is in a management role, with many demands from different directions. Coaching might involve an assessment of the skill set and or training needs of the team, exploration of delegation and risk, prioritisation and focus time for planning. Growth in this case would see the client better able to address different demands of the role, with time for staff development and focus on strategy plans and overview.
The Anxious Presenter
This client is becoming weighed down by 'performance anxiety', relating to presentations or business meetings. Coaching would look to identify key issues and outcomes and the reasons behind anxiety; it might involve actual practice in order to challenge the mindset. Growth would leave them feeling more relaxed and comfortable in this kind of situation.
The Career Changer
This client feels their current role is not addressing all their needs. Coaching would look at client's key values, the degree of autonomy they have in their own role, skills, and any gaps towards that next goal. Growth would mean the client having a strategy of the next steps needed to move towards a short term or medium-term goal.
These are just a few scenarios where coaching might help. In fact, the possibilities are almost endless.
As coaches, we welcome the opportunity to help people make the changes that will make them happier and more fulfilled, and would encourage anyone interested in finding out more to get in touch for a no-obligation chat.
Clare Davis is a LionHeart support officer with over 20 years' experience and is also a qualified coach.
Contact cdavis@lionheart.org.uk
Find out more: