Creativity at Work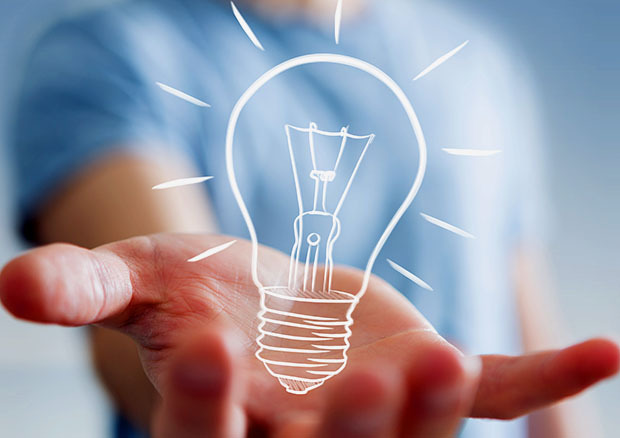 28-09-2020
Fostering creativity is a vital part to career success, but we sometimes lose this innate ability as we grow up. LionHeart trustee and APC chair and assessor Kate Taylor FRICS looks at the role of creativity in surveying and how it can be developed.
Professionals display competence at a range of levels - knowledge, experience and insight in advising clients. This is broadly reflected in the assessment structure of the RICS APC:
Level 1 knowledge - can you get it from study?
Level 2 application - applying knowledge in specific examples
Level 3 advice - complex reasoned advice to client
The sheer volume of knowledge supporting all 3 APC levels, and an ongoing career at advanced levels, means that creativity in learning and development is very much a necessary tool.
Creativity in learning is demonstrated naturally in very young children in an innate sense of curiosity and the constant questions asking, "why?". Somehow, though, along the route through traditional higher education, this skill can get lost.
Most people are aware of traditional ways to develop creativity through art, but it is also perfectly possible to foster creativity within the workplace.
Creative tasks
Creativity characteristics in professional development is any task that demonstrates:
Imagination

Purpose

Original

Adds value
Now consider your work role; most surveying case work requires these attributes because every property is different and we operate in a very imperfect economic market.
Benefits of creativity
The benefits of developing creativity include:
Problem solving ability via lateral thinking

Developing confidence

Building resilience

Living longer

Feeling positive and motivated

The ability to evolve and move out of a rut
A creative mindset is also a useful tool in building resilience as it goes hand in hand with change management skills. In the surveying profession, we are in a state of constant flux and a creative mindset can help professionals be part of the change rather than resisting.
A creative thinker will be able to adapt their thinking to better deal with uncertainty and paradigm shifts.
How to develop creativity at work
Question and challenge
Curiosity does not kill the cat. Being creative allows you to challenge accepted or conventional wisdom. You may wonder why you do a task a certain way, or why you have to follow specific procedures. This gives you an opportunity to look for better ways to do that task or revise the procedures to make them more relevant.
Make connections and see relationships in concepts
You can discover fresh ways of doing things by observing the world around you. Watching how people work can inspire you to think of ways to help them be more efficient. The way someone approaches a task might present ideas. Pay close attention to how people use products or services to see how well they function, and then you can devise ways to improve them.
When you are creative, you find connections between different ideas and use those connections to solve problems. Often these connections happen when you aren't actively thinking about the problem. The lightbulb moment!
Visualise a what if scenario and explore options
No matter how unusual an idea might be, a creative person is willing to test it and see if it works. They see failure as an opportunity to learn and improve. To develop this skill, keep working at a problem, adjusting and rethinking your ideas until you find a solution.
Reflect critically and accept constructive feedback
A growth mindset can result from creativity that provides courage to take the next step professionally. A creative person expects the occasional failure and sees it as a learning opportunity.
Diversity
Choose to be part of a team that reflects more ideas and different perspectives.
Draw your task or problem
Create a coloured mind map to help you visualise the issue differently.
Change your environment
Move things around or work outside - a literal different view.
Listen to music
If appropriate, listen to music. This can distract the conscious to let the subconscious work.
Leadership
Creativity is also an important facet of leadership. It is more than just the ability to problem solve, it results in a clear vision that can translate into effective policy and process as well as influence attitudes and behaviours. A good manager will try to reduce the factors that inhibit creative thinking. If creativity can be incorporated to any extent within processes, it helps with high expectations, high motivation and is part of a high performing team.
Creativity can make you happier and more productive - and who doesn't want that? Go on, think outside the box…
LionHeart trustee Kate Taylor FRICS is an experienced RICS APC Assessor, APC auditor, RICS UK APC Appeal Panel and Chairperson with a passion for professional development. She has been involved with helping RICS Education Standards Board to update the valuation, residential and commercial real estate pathways for 2018 and is now the lead RICS APC Trainer delivering APC Prep Days to hundreds of candidates every year. Kate is also the author of the popular Commercial and Residential Property APC Quick Start Revision Guides. Check out her website at APC TaylorMade