Don't judge a book - a story of depression and change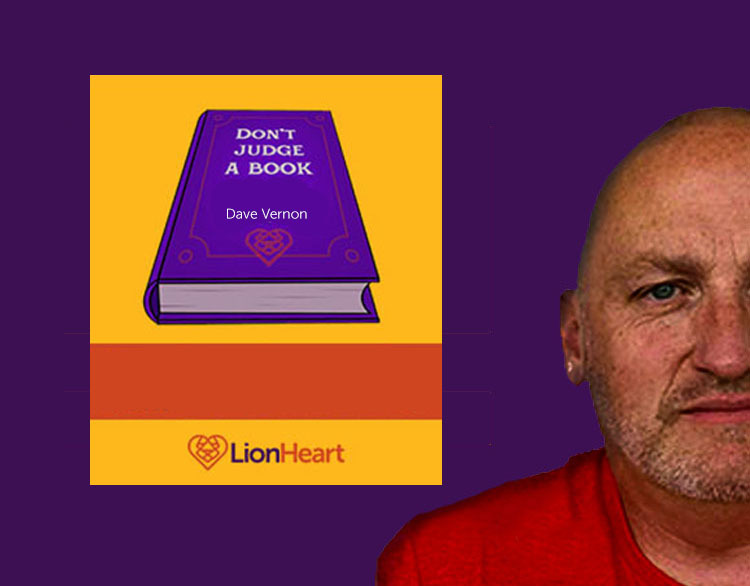 08-10-2021
My story starts in a small Nottinghamshire mining village where my dad was a miner and my mum a cleaner. I had a tough, gritty upbringing that was very typical of the 1970s at the time where we'd play out until it got dark and that was our cue to go in.
I was successful at the local big comprehensive but despite that, didn't really enjoy school, and left at 16 to take up an electrical apprenticeship. A few years later I joined the Royal Navy as a marine engineer and saw action in Bosnia, later going to work in a power station that was full of ex-Navy veterans like me.
I got married and my wife and I moved back to Nottinghamshire where we began to settle down, having two children and buying a lovely home, having nice holidays. I also had time to indulge my hobbies of riding fast motorbikes, rowing and playing rugby for a local club.
I'd also begun to work in project management and realised that was where my heart lay, and set about getting my degree while I worked and becoming chartered.
"It was like a cloud descended"
Life seemed pretty good until, several years later, something changed in me and it was like a cloud descended. As my depression deepened, I became increasingly withdrawn. I stopped going out, engaging at work, and couldn't be bothered with things I normally took pleasure in.
I got some counselling through my work and was encouraged to go to the GP, where I burst into tears and left with a prescription for antidepressants after being there all of four minutes. Rightly or wrongly, I never took the medication as I was frightened of somehow becoming dependent on it, but I did continue with the counselling.
It was painful. We went right back to childhood, we talked about work, whether it was any of those things causing the way I was feeling.
I started to realise what it was.
But the thought was so utterly terrifying to me I just could not face it or say it. And sometimes I would go to my counsellor and sit there for an hour, unable to say a word.
"I would regularly go to the top of the building and think, this is my way out"
At the time I was working on a big project for the University of Leicester. I made plans how I could jump from the top of a very high building that I was working on - this was my way out. I would regularly visit the top of the building and think, all this would go away. My life was spinning out of control and this was my way of regaining some control.
I realised things needed to change - but in doing that, life would never be the same again, and I prepared to lose everything I had; my home, family, career.
I had to accept the fact that I'm gay.
It took me 46 years to be able to say those words - 46 years of acting the way everyone expected me to act. Fear of rejection, humiliation and carrying the weight of expectation I should be like everyone else from my small Nottinghamshire mining town or the rather macho environments I had then gone to work in kept me from ever allowing myself to be content or my true self.
So I finally told my wife the secret I'd hidden for so long. Then we told the children together that I had been ill, the reason why and what I now had to do to fully recover.
My son was very upset. We were very close and he was upset I had been ill and not told him.
My daughter was upset. She was worried she wouldn't see me much if me and her mum separated.
Neither, as it turned out, were in the least bit bothered that their Dad was gay…
"Never judge a book by its cover: it's impossible to know what's going on in someone's life"
My story doesn't end there. I later met a guy called Ian, and we later got married. My ex wife and children get on well with him and I feel incredibly fortunate that I managed to come out of what could have been a terrible situation - largely because of my ex wife and children being so understanding.
So how did I get from carefully planning how I would end my own life to being happily married with wonderful support from my family and friends?
The answer is, by talking. And it took a lot of talking. Being able to be my true self is so liberating. The fear of being "found out" affects your mental health. The pressure is immense.
I suppose the moral of my story is that anyone can be struck by mental illness. The reason may not be obvious, to the outside world or to the person themselves, straight away. It's impossible to understand what's going on in someone's life and so you should never judge a book by its cover.
I think of mental ill health as carrying two heavy dumbbells. One of them is your actual mental health issue, the way you feel. The other dumbbell is the secrecy, stigma and isolation of keeping it to yourself. If you start to talk to someone and open up about how you feel, you immediately put down one of those heavy dumbbells. You can then put the energy and time into dealing with the root cause.
If telling my story helps a single person in any way, it's worthwhile! To anyone reading this who is struggling, I'd encourage you to put down one dumbbell… I don't like to think of how my story would have ended if I hadn't.
Dave Vernon MRICS is one of the LionHeart mental health ambassadors.