Dyslexia in surveying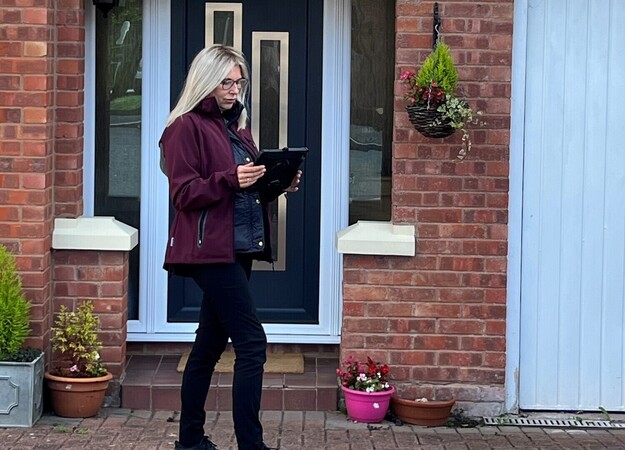 04-10-2023
It wasn't until I was 30 years old and had gone back to college that I was tested for dyslexia - even though the signs were there when I was still at school.
I knew I had some issues at school where I always found myself placed in the lower sets of classes; wrongly, I felt. School life as a result became very frustrating for me and I became a challenge for the teachers and disruptive in class.
Aged 30, I was at college undertaking a psychology access course when an experienced tutor recognised that I might have dyslexia. After being tested and getting help to put the right learning processes in place for me, it made life a whole lot easier. I went on to obtain an A-level in Psychology, despite having initially believed that I would never be able to achieve what others on the course would.
This gave me a great sense of achievement and would spur on my drive to get into education - and ultimately change the course of my life.
Even though I had all the strategies to help me go forward, if I'm being honest, it was still an uphill battle.
I remember once being told I would never become a surveyor by a senior surveyor who was mentoring me at the time. That only made me more determined to become a surveyor. But I was embarrassed to share that I was dyslexic, thinking I would not be accepted into the surveying world - I kept it a secret because I felt if I had disclosed it, people would be quick to label me not fit for the job and I wouldn't achieve my dreams.
I do feel like neurodivergent people have to work so much harder to achieve and progress in life.
I have learned ways that help me manage my career as a chartered residential valuation surveyor with dyslexia. I've adapted how I work to enable me to offer a very good service to clients.
I have lots of different phrases set up and use a tool like Grammarly with grammar and spell check. I check and double check my work to ensure I've made no mistakes.
Customer care and communication skills are everything and I find the more you communicate with your clients, the more forgiving they are if you make a little mistake. I have excellent 5* reviews to prove this.
I would say to any person who wanted to become a surveyor with dyslexia or any other similar diagnosis - do not let that get in your way. If you are determined and you have the right support around you, everything is possible.
There is far more support out there today and I believe society is more open to the fact that we all come with our own sets of strengths and weaknesses and are unique in our own special way.
Although progress is being made, I still think there are ways that surveyors and would-be surveyors could be better supported in the profession. It would be great if there was a network of surveyors who were themselves diagnosed with dyslexia, ADHD and the like who could help support others who needed it. It's one of the reasons I became interested in working with LionHeart as an ambassador.
Time and patience and understanding is what is needed from employers and organisations like RICS, and putting the correct measures in place to support a person's needs. These do not have to be huge, or expensive measures, just a willingness to adapt and show flexibility.
I feel strongly that RICS could be missing out on what could be some damn good surveyors - people who go the extra mile and have to work that little bit harder.
From the kid who was once written off in bottom sets at school, this is a subject that's so important to me and close to my heart. The struggles and challenges can be real, especially in school and study, and the workplace, but they do not have to limit you and your aspirations.
Neurodiversity is something that affects more people than you think so it's really important we talk about it, increase understanding, and help make our profession as inclusive as we can.
Sarah Hempstock MRICS is a chartered surveyor and residential valuer based in Worcestershire. With several years of property experience behind her, she had some support from LionHeart in the run-up to her final APC and this led to her becoming one of our ambassadors with a particular interest in neurodiversity.
Watch Sarah and some of her fellow ambassadors in a recorded panel discussion around Neurodiversity at Work, which was held as a live session during Neurodiversity Celebration Week below