Frequently asked questions about LionHeart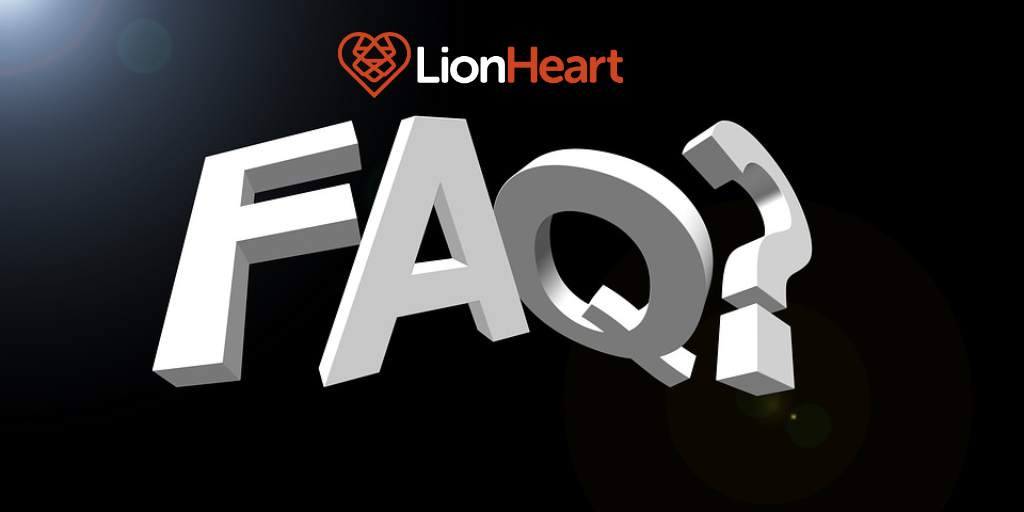 08-01-2019
How much do you know about LionHeart?
If you're an RICS professional or an APC candidate, chances are you know the name and a little bit about the support services and financial help that we offer. But we find people are often surprised to discover the extent of what we offer, and that the scope of our services goes far beyond what they'd imagined.
We've rounded up some of the questions we're frequently asked. Take a read and see if you know all there is to know about YOUR charity...
Is LionHeart part of the RICS?
No, LionHeart is completely separate to the RICS and we are registered as an independent charity. We work closely with and enjoy good support from the RICS, and occupy offices in the same building in Birmingham city centre as RICS Midlands, but we are entirely independent.
I'm retired now/ no longer working as a surveyor. Does that mean LionHeart can't help me?
Our services are for all past and present members of the RICS. It doesn't matter if you're no longer practising - as long as you've been a member and previously paid professional subscription fees to RICS, you will remain eligible for help from us for the rest of your life, and so will your partner and any dependants.
I'm not MRICS yet, am I eligible?
You are eligible for support from LionHeart as soon as you're an AssocRICS or on your APC pathway, and can ask for support for the rest of your career and retirement.
Doesn't LionHeart just give money to surveyors who have fallen on hard times?
Giving financial grants to those suffering hardship, perhaps because of ill-health or a sudden change in their personal circumstances, is an important part of what we do. Our roots were as a Victorian style benevolent fund which was originally set up to support widows and orphans in the days before any kind of welfare state.
But we have evolved into much more than that: in 2017-18, only about half of the people we helped received a grant from us and we have seen much bigger demand for the more holistic support that we have developed, including counselling, employment and legal support, coaching and training and development courses designed specially to help RICS members live happier, healthier lives.
Does the RICS fund LionHeart?
We are entirely independent and the RICS does not fund LionHeart, although it gives us a discretionary annual grant which makes up a small percentage of our total income.
Our most important source of income is collected for us by the RICS through their annual subs process, when professionals paying their subs are asked if they'd like to make a £25 donation to LionHeart at the same time. We are very grateful to the RICS for doing this for us - as well as to each and every professional who decides to donate!
As a charity, we receive no government grants or corporate funding, and we don't have any restricted income from trusts or foundations. What this means is that we can spend all of our income from donors on our charitable aims as we see best.
We're also in the fortunate position of having an investment income from legacies and donations that have been left by former chartered surveyors over our 120-year history. We also receive a fluctuating amount each year through firms donating their Residual Clients Account Money to us: this is incredibly valuable for us and is also a safe and easy way for firms to meet their regulatory duties.
Can I only receive help from you if I've 'paid in' to LionHeart first?
Sometimes people have the misconception that LionHeart is a kind of 'insurance policy'. It is not necessary to have made a donation in order to receive support from us (although we are very grateful for all the donations we receive!) If you are or have been an RICS professional then we will do everything we can to support you and your family, no matter what difficulties you are facing.
However, not everybody will be eligible to receive financial help from us as we have set criteria that apply to this type of assistance.
Do you really offer free, professional counselling?
Yes, we really do offer free, professional counselling in the UK and Ireland, and it has become one of our most sought-after services. Our in-house counsellors are registered with the BACP, therefore adhere to the highest of professional standards, and they also have a good understanding of the industry you work in. Even better, there are no long waiting lists, so you could be getting the expert help you need in as little as a week, and we can also be flexible with the number of sessions offered, unlike NHS providers and some other charities.
I'm a surveyor, but my husband/ wife is not. You can't help them, can you?
All of our services are available to the spouses or partners of RICS professionals; that includes financial help in certain situations, counselling, employment support and our workshops and webinars. We know if the people you love are having a tough time, then it impacts on the whole family. If you are a member of the RICS, please make sure you tell your loved ones about us too!
Do you help members overseas?
We help RICS professionals no matter where in the world they are based, although for practical and legal reasons the global services we are able to offer may vary.
Do you work for the RICS?
Nope - as we said before we are a completely separate entity, although we do enjoy a close working relationship. The only people we "work for" are people just like you: RICS members.
In terms of governance, we are registered with the Charity Commission and Fundraising Regulator, and abide by their codes of practice, and we are governed by a board of volunteer trustees, virtually all of whom are RICS professionals.
We hope that has answered some of your questions and dispelled some of the myths about LionHeart!
Have a burning question that's not covered here? Email us at communications@lionheart.org.uk or tweet us @LionHeartRICS with the hashtag #AskLionHeart and we'll do our best to answer!