Having a (financially) healthier Christmas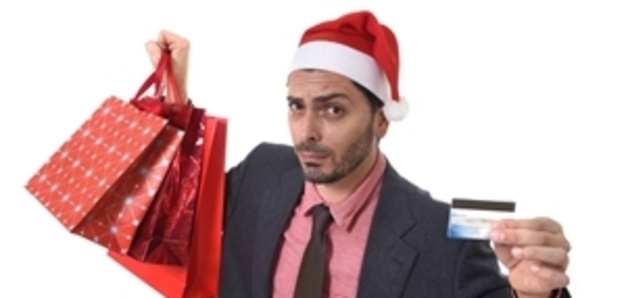 04-12-2015
Christmas - a time for indulgence, generosity and, most importantly, Brussels sprouts. The parties, presents and good food can put a strain on finances though, so I am going to go through a few pointers to help minimise the financial hangover in the New Year.
One of the first things to do is to set an affordable budget for everyone you are buying for and then stick to it. Shopping around can help you to do this. There are often huge differences in price at different stores and online, so it's always worth a quick look on the internet to check if that £50 bottle of perfume can be found for £40 somewhere else. Remember though, deals on the internet might not be all they seem, so make sure you're using reputable sites and take delivery costs into account.
Know where your money is coming from...
If you have money saved up, make sure you spend the savings which are attracting the lowest interest rates first. Money tied up in loyalty cards and gift vouchers don't earn any interest, so these are worth using up to reduce Christmas shopping bills.
If you are going to borrow, remember credit cards and overdrafts can have a high interest or arrangement rate so aren't always ideal for long term borrowing. If you do need an overdraft, it will be much cheaper to arrange an authorised one from your bank rather than just spending and creating an unauthorised overdraft. Shop around and always compare the APRs to see the cost of your borrowing. And, however you borrow, make sure you pay it back as quickly as you can to reduce your interest costs.
Valuable pieces of paper...
Make sure you can return faulty gifts by safely storing your receipts somewhere you can easily find them. Even better, ask for a gift receipt to give with the present, then you need never know that your niece immediately went out and swapped the jumper you bought for something less embarrassing.
To prevent a post-Christmas swap, you may be considering giving vouchers. Perhaps it doesn't seem the most thoughtful gift, but giving cash rather than vouchers or gift cards increases the choice for the person you're giving to. This eliminates the chance of vouchers remaining unused and expiring. Cash doesn't expire.
Post Christmas planning...
Possibly the last thing you'll want to do, but why not start planning for next year? If you have cash left after Christmas, then wrapping paper, cards and decorations will all be much cheaper after Boxing Day, so you could stock up for next year.
And is it too much to think about starting to buy next year's presents in the Boxing Day sales? Yes, it probably is.