How coaching can help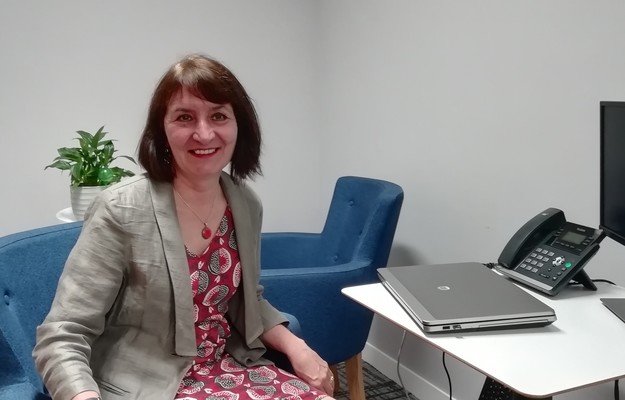 10-07-2019
People often think about coaching in sporting terms - honing an athlete's techniques so they can be the best they can be and achieve their full potential.
So why wouldn't that same principle apply to life, or work?
Well, it can and it does - and that's why LionHeart offers coaching alongside its other support services.
Who can benefit?
Anyone really - people who feel there's a gap between where they are and where they'd like to be, from those at an early stage in their career, right through to what you might call high achievers with many years of experience.
Key areas might be performance: what's holding them back? What's important to them in life, and where do they want to be? Where do they perceive the gaps to be - a lack of confidence, or specific skills or knowledge?
Learning and development is one of the main reasons for engaging in coaching, and identifying what they would like to try differently is key: maybe preparing for a new role or promotion, or looking at anxiety or confidence issues.
Being a coach is a bit like being a sounding board. My job is to help them gain a greater understanding of what they want to change and what might be holding them back.
Often, we find people contact us for further support after they attend one of our wellbeing or resilience workshops and realise they would benefit from further one-on-one support.
Another big issue I see is a desire to stop the 'boom and bust' style of working. These are often people who achieve highly and give work their all - but perhaps find it difficult to let go, to the detriment of other areas of their life.
This can include surveyors returning to work after a period off with stress. Maybe they've had counselling through LionHeart already and now want to approach things differently. With counselling, you've gained some understanding and ways of dealing with anxiety. Coaching can then step in to help you maintain those strategies so you don't go back to where you were.
So what does coaching involve?
Coaching is a structured, confidential, professional relationship. You have to have a goal or want to make practical changes in life. If someone wants to talk and offload, that's fine, but that's support, not coaching.
Together, we explore their current situation, any difficulties, and realistic changes that can be made.
They make their own choices for their future goals. You don't tell them what to do -that's not what coaching is!
What's the most rewarding thing for a coach?
It's really rewarding to help people focus on challenges they face and take steps towards long term changes. It's a privilege to share a part of their journey and see them on their way to being happier or more fulfilled.
Typically, how long might you work with a coachee?
Usually, a few sessions over three or four months, sometimes up to six months. There is always a gap of at least two to three weeks between sessions so they can focus on the tasks you've agreed at previous sessions.
What does a person need to do to benefit?
They need to have made a commitment towards making some kind of change. If they are not in that place, then coaching is not right for them at that point. They also need to be willing to try new things as they work towards their goals.
How does coaching help?
I'd say benefits include improved performance, more sustainable, better communication, increased motivation/ confidence and a greater balance in life.
For example, I worked with Marie as she prepared for her APC. We concentrated on time management skills so she could fit her studies in with work and practised presentation skills so she was as confident as she could be on the day (which went very well!)
Another example was Jo, who was working very long hours in a senior role. She desperately wanted to do something she saw as more meaningful in life, but didn't know where to start. Initially she came to LionHeart for legal advice after a dispute with her employers over her long hours. She later accepted coaching and eventually ended up taking a new job in a different area of surveying which, although less well paid, meant she was happier in her work life and also had time to focus on her interests outside work. Coaching helped her make those decisions.
I also worked with Mark, who had counselling after being off work with long-term stress. We looked at how to manage his return into the workplace, set boundaries and manage his different areas of responsibility so he could maintain a sustainable balance between his career and his health.
Clare Davis has been a LionHeart support officer for 23 years. She holds an ILM (Institute of Learning and Management) coaching qualification.
LionHeart offers coaching for RICS professionals, APC candidates and their partners. Want to find out more? Call us free on 0121 289 3300.
Read Michaela's Story to see how coaching helped when she set up her own business