How to help a loved one with an addiction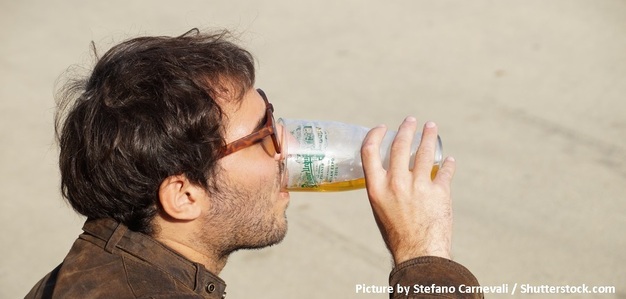 18-11-2015
Living with someone suffering an addiction is difficult and taking steps on the path to recovery is tough for everyone involved.
Learning how to deal with the reality of addiction is the most important first step. Here are some bits of advice that might help you to cope:
Things you can do to help
Educate yourself on addiction and recovery. There is lots of advice out there (see links below) and professionals who work with addictions every day. By making contact, you will find that you are not on your own

Try to avoid accusations or judgments. This is a difficult time for both of you
Provide a sober environment that reduces triggers for using
Understand that you'll have to make some changes. You both need to create an environment where it is easier to not gamble, or use alcohol or drugs, for example
Providing excuses or covering up for your affected loved one is not going to help them
If you want to provide financial support, buy day to day goods like groceries instead of giving money that could be used to gamble with, or buy alcohol or drug
Things you can do for yourself
Take care of yourself. Helping someone through a tough time can be exhausting, and you also need time to recover. Support is available for families - see the links below
Avoid self-blame. You can't control another person's decisions and you can't force them to change
Understand that there is only so much you can do to help someone. The best approach is to be an example of balance and self-care.
Arguing or trying to discuss things with someone under the influence of drugs or alcohol won't achieve anything. Wait until they're sober
If at all possible, try to be positive when dealing with someone who is battling an addiction. Being negative may only increase their feelings of guilt and push them further into using
Ask for help. Talk to a professional or approach one of the support groups listed below
Support for family and friends
Al-Anon has over 800 support groups across the UK and Ireland where family members can share their experiences
SMART Recovery runs a programme for friends and families, including online meetings and support forums
Adfam has support groups and helplines for family members affected by drugs or alcohol
GamAnon offers help to families affected by gambling
GamCare offers free and confidential support for gamblers and their families
Lionheart is here to help past and present RICS members and their families. To talk to a support officer or counsellor in confidence please call 0845 6039057 or email info@lionheart.org.uk
Tracy Evans is a support officer at LionHeart.