LionHeart Back to Work support: Q&A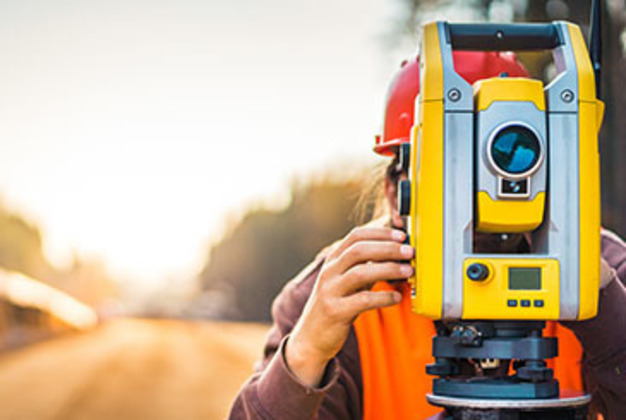 05-10-2021
Demand for our Back to Work service jumped by almost 60% last year. LionHeart support officer Ben Halpin answers some questions about the service, and what people can expect from it, in this blog.
Last year enquiries for our back to work service were up by 57%. Can you describe some of the circumstances members found themselves in?
What we saw last year was a pretty uncertain jobs market. We saw a number of redundancies that were made very early on in the pandemic, before the furlough scheme had been properly laid out.
There were also people who had job offers suddenly withdrawn and people who had just switched jobs and found they were not entitled to support; these were the three main groups of people we found were ringing for help.
The biggest one was certainly where people had just moved jobs. With things closing down, found themselves in a last in, first out situation - and perhaps had not been in the position long enough to qualify for state support or any redundancy package.
Typically, what type of support can someone expect to access through LionHeart? What will happen if they call the helpline because they are out of work?
The person would come through to me or one of the support officers. First of all we would ask some questions to determine all the circumstances: what financial situation had they been left in? Was there an immediate shortfall that meant they might need a grant? Would legal advice be of benefit if they had been dismissed unfairly or somehow forced out of their job?
We can provide a whole range of support that can help someone back into work. Help can be provided anywhere in the world, with different programmes to suit different needs. For example, they might need more help with getting their CV up to date or overhauled, interview skills or help with networking.
Alongside the external specialists we might use, the person will be supported by the LionHeart team for as long as it takes.
A good proportion of people who use our Back to Work service have been out of the workplace for some time, possibly having taken a career break. Can you describe some of the obstacles they face and how LionHeart can help?
We support quite a few women who have taken time out of their careers after having children, both surveyors and the partners of surveyors.
The main obstacles they face are to do with their own confidence, or they may not feel professionally up to speed and think other people will overtake them in an interview setting. We can take a coaching approach through this and just generally help with confidence building. With surveyors we see as well their worries about how the industry might have moved on since they were last in work - big changes in technology, a more widespread use of drones for example.
We also help a number of older people who sometimes feel like today's jobs market is designed for younger people. Our career coaches can help with this, particularly if they have been made redundant and are job hunting for the first time in a long time.
If someone rings the helpline for support to get back in to work, what other LionHeart services might they benefit from?
A LionHeart we take a very holistic approach to the way we support someone. It's not unusual for someone who is out of work to be facing other challenges in their life.
As well as receiving help with getting back into work, someone might well be getting counselling or coaching from us, and possibly financial support through a one-off or regular grant.
Our sense of self is often closely associated with what we do. In your experience, how does being out of work affect someone's wellbeing or self-esteem?
Being out of work can really lower someone's self-esteem and self-worth - it might not feel like you are contributing, you might feel like you've got nothing to talk about, you might feel like you lack purpose.
It can be really hard to get knocked back at interview or not hear back from sending out applications. It probably happens more at the moment because there seems to be more applicants for each opening advertised, but for that one person it can feel like a real kick in the teeth because it all feeds into that sense of not feeling good enough.
Sometimes companies say they will only contact those people they are interested in interviewing, but that can mean someone is not getting any feedback and so they don't know where they are going wrong or what they can do differently next time. Again, we are able to help with that and things can quite often move on quickly when someone gets professional advice on their CV and application style.
We supported one woman who was returning to work after being out for eight or nine years raising children but was really struggling to find an opening. She got help from our back to work coaches, got a job, then got a promotion, and has really thrived since. The difference was that she was showed how to really target her applications and help with networking skills really gave her confidence to go after and get a position she wouldn't have otherwise.
Ben Halpin is one of the LionHeart support officers.
Find out more: