Living & succeeding with ADHD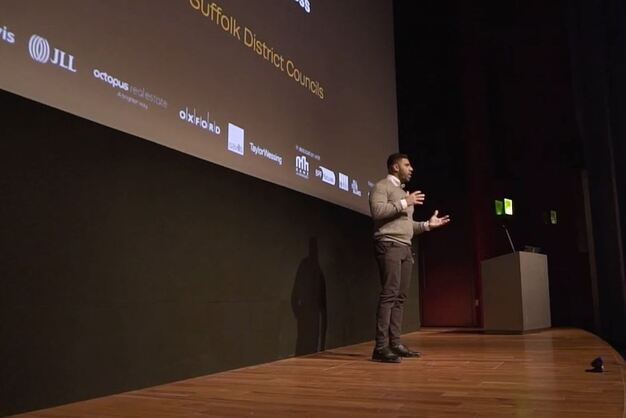 23-03-2022
Growing up in Newcastle upon Tyne, I always felt a little bit different. Apart from the obvious one of, you know, being brown in a predominantly white area, what else was it that made me different, that set me apart from the other kids at school?
As a kid I was always energetic, brimming with enthusiasm - the first to ask questions and put myself forward. I just thought that was the way I was and got on with living life and being busy.
That is, up until a couple of years ago, when something happened that would change my life.
I was in a well-paid, respected surveying job and all was well, seemingly. But I was stressed at work, studying and trying to finalise my dissertation for my MSc. I also had a baby who was just a few months old.
I had two car accidents in the space of a week. It was then that I reached out to medical professionals and I remember saying to a doctor, I think there's something wrong with me.
I was referred to a psychiatrist, who among other things asked to see my school reports. I was later told I was a "classic" case of ADHD.
The experience was a difficult one to manage but part of me thought, brilliant! Now I know what's wrong, I'll know how to deal with it.
I was told I no longer had a job
My first experience of how workplaces handle neurodiversity came shortly afterwards when I told a manager about my diagnosis. It was suggested I take a couple of weeks off to try and process what had just happened; I was also trying to adjust to some new medication.
But when I returned to work I was told I no longer had a job.
The reality was, I no longer had a job because I had ADHD.
I was just lost for the next few weeks. It was a really hard time - I'd never felt that bad before. But I reflected for a few weeks and decided I couldn't just sit there and do nothing; I thought I just need to pick up the pieces and make this happen.
I started applying for jobs. I applied for one where I was so nervous I ticked 'no' to the bit where they asked if you needed any reasonable adjustments to do your job. I had the interview and it went well. Later on, I told them about my previous experience. They were great and asked what they could do to support me.
I was still adjusting to my medication. It was a matter of having patience and reassurance - maybe to be able to practise flexible working as I sometimes have trouble staying in one place, focused on one thing, for a long period of time, so it helps to be able to go out and get some fresh air for a change of scene.
It is perfectly possible to have a successful career and have ADHD. I just work harder! I do sometimes find it difficult but the medication has helped. What's possible, if you have the support of an employer who is willing to make reasonable adjustments for you? (and that is the key word there - there's nothing unreasonable about providing reasonable adjustments…)
Anything is achievable if the support is there
Well, a few of the things I have managed to achieve since my diagnosis and with the support of my workplace: I completed my masters while working full-time, during Covid, and graduated with distinction. I've been nominated for Young Surveyor of the Year last year and this year, have been part of the EG Future Leaders programme, and am currently working towards getting chartered.
I really feel that if the mechanisms are there to support you, anything is achievable with ADHD; that enthusiasm to carry on and succeed - it's a super power! I can't stress enough how important it is to have an employer that can ask if they can do anything to help you.
But it's not just a one way street. Neurodiversity covers a lot of things. All of these things can breed talent and creativity. That breeds efficiency new ideas and ways to do things - we can be creative and think outside the box, come up with solutions or unconventional ideas that can be ground-breaking.
To be honest, I am still understanding my condition and how best to manage it. But the surveying profession and workplaces can all play a role in helping to support and accept people who are neurodiverse, by generating awareness about different conditions, helping people talk about it, and even sharing ideas not just about how to manage neurodiversity in the workplace but to support someone to really thrive and succeed.
While there is part of me that is still coming to terms with that thing that changed my life a couple of years ago, I am determined to work hard and achieve my goals.
There is still a stigma culturally attached - if it's not visible it's not there - but I have started to share my experiences in the professional sphere, I have spoken at events through my involvement with EG Future Leaders and will now be working with LionHeart. I hope this will all help other people in the future.
After all, who wouldn't want someone with a super power on their team?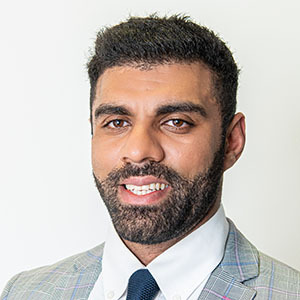 Zaman Sheikh is an estates surveyor in the public sector who has been nominated for YSOYA two years in a row. He will be volunteering for LionHeart as an ambassador with a particular interest in neurodiversity.
LionHeart is currently developing ways to better understand and support neurodiversity in surveying. You can add your voice by filling in our short survey

here