Memory tips from the training front line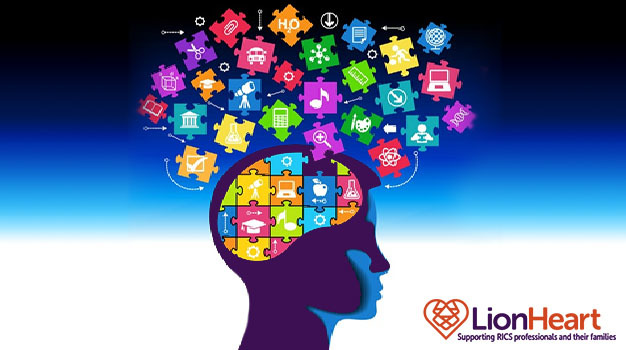 12-03-2019
Do you struggle to remember the RICS rules of conduct but manage all the lyrics to a song you learnt as a toddler?
Do you walk into a room and forget what you went in for?
Do you constantly misplace stuff - your phone, keys, spectacles?
Do you wake in the middle of the night because you just remembered you forgot to give the cat medicine (that was me last night!)
The good news is you are not alone, we all do it, and it has nothing to do with age. Many people who suffer some memory issues feel that they are 'losing it' or, if you are too young to worry about this, that it means you are not capable or clever.
Do you recognise any of these situations?
APC candidates under pressure try too hard to cram it all in.
Busy professionals are juggling so many balls that one occasionally gets dropped.
If you have a big issue in your life it can eclipse the small things. For example, worry over a loved one can affect your memory.
If you are stressed or run down your normal brain function will be compromised.
Sometimes our 'autopilot' goes awry, especially when we get distracted.
Then there's even more good news: not only are you not alone, but you can do lots of things to improve your memory and most of them are common sense.
12 Top Tips to a better memory
1. Be present: just giving the task you are engaged in your full focus can make a huge difference. This is the opposite of absent minded.
2. Unblocking a memory block: stop trying to remember and stop feeling worried. Think about something else, especially something creative like music or art. It will come when the pressure is off.
3. Think in pictures : use mind maps and images rather than words to remember key facts.
4. Make information meaningful: if you can make an emotional link, it is much easier to remember. This is one of the reasons songs are easy to recall.
5. Eat right: your brain needs protein, carbs, B vitamins, vitamin E and omega 3 (fish oil). Gingko biloba can help dilate the capillaries to ensure the nutrients get to the brain.
6. Avoid or cut down on alcohol and drugs: the bad news is they really do kill brain cells.
7. Get the blood flowing: exercise! Exercising your brain is best done with star jumps rather than sudoku.
8. Use Mnemonics: associate a letter or number with information. For example, the RICS 5 global ethical standards = STIRR (service, trust, integrity, respect, responsibility).
9. Prime your memory: this is what happens when you retrace your steps to recover a lost item or group items like in the popular trainer's activity Kim's Game (Google it!).
10. Use memory pegs: this is pegging the memory to something else, usually a number. For example, there are 4 bases of valuation and these are found in VPS 4 of the Red Book. I only need to remember the number 4 to release all the relevant information.
11. Context and background are good primers: read Modus and the journals but don't try to remember everything, just create the foundation for the memory.
12.Regularly review: the way to move information from working short term memory into long term memory is to quickly review it. In this way you are reminding yourself and not learning so it is much quicker.
Memory is a skill and, like all other skills, it can be improved with practice. Good luck… but don't expect me to remember your name if we meet!
Kate Taylor FRICS Assoc CIPD is an experienced RICS APC assessor and chair with a passion for professional development. She sits on the RICS UK APC Appeals Panel, the RICS UK Valuation Board and is the lead RICS Valuation Tutor for distance learning in valuation. Kate helped LionHeart develop some of its wellbeing workshops and now serves as a LionHeart trustee.