Mental health and your relationship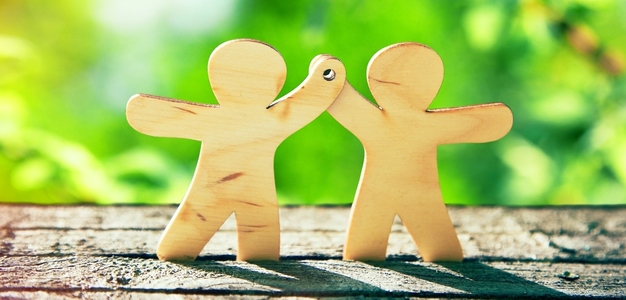 16-05-2016
Good physical and mental health is something we all take for granted; we are never prepared for when illness strikes us or our partners.
And yet in the UK, 1 in 4 people will experience mental health problems each year (Mind 2016) so, while you may not be affected personally, it may still affect your life through your partner.
This week's Mental Health Awareness Week has relationships as its theme, and the relationships in our life are intrinsically linked to our mental health. Unfortunately, the reality is that suffering a mental health problem can cause a relationship breakdown, while conversely a relationship breakdown can be the trigger for mental health issues.
Sustaining a relationship if one of you is experiencing mental health problems can be very difficult. But that doesn't mean you have no desire or need for a relationship.
You may feel overwhelmed by what is happening, and wondering how you can continue to tend to your relationship when it sometimes feels like your mental health issues are doing their very best to sabotage it.
As we all know, one of the crucial things in any successful relationship is honest and open communication. Even though it may be really difficult for you or your partner to talk about how you are feeling, it is very important that you continue to do so. The last thing you want is for one of you to feel isolated or like you've turned your backs on each other and your relationship. When this type of withdrawal happens, sometimes it is very difficult to turn back round again.
During this period, it may be you have to make some changes to the things that you and your partner would normally do. The best way to approach this is to sit down and have that conversation, and not allow for any assumptions. It's better to be clear from the outset what is happening to you both, and how you might manage your expectations of the changes in your relationship. It might feel like an awkward conversation to have, but in the long run it will hopefully minimise any confusion and possible upset that might be caused through misunderstandings.
Partners can be invaluable in recognising any problems early on. Please be reassured that help is available. If you or your partner seems to be experiencing low moods, a high state of anxiety and/or stress for a prolonged period, which can't be attributed to the normal strains and challenges of family and working life, make an appointment to see your GP. They can suggest a course of action, which might include prescribed medication, some time off work, counselling or a referral to mental health services.
Don't forget that LionHeart is here to offer you or your partner fast and free access to counselling to help you discuss the impact of any mental health issues on you or your relationship.
Other useful links
World Health Organisation's I had a black dog video
Mind, the mental health charity
NHS Choices Mental Health pages
Relate, UK wide couple counselling
The Spark, relationship counselling in Scotland
Marriage Care, relationship counselling in England & Wales
AnnMarie McKeown is a counsellor for LionHeart and is based in Scotland.