Reflections on the Lionheart Surveyors' Football League season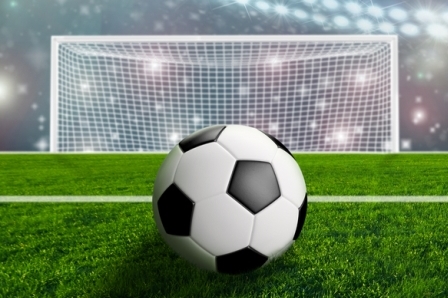 15-06-2015
Entering a graduate job in a new city can be a nerve-wracking experience, but the best way to quell these nerves is to integrate into your firm and get to know people. Whilst it is straightforward to get to know your team and fellow graduates, it can be more difficult to meet others around the business, particularly in a large company with several offices in London alone.
One of the best ways to breach this gap is to join a company sports team - in my instance the DTZ 11-a-side football team. Having played football through my teenage years and then for my university, I was keen to continue this in my professional life and was welcomed straight into the squad.
The game itself is of a decent standard and highly competitive - far more so than I had anticipated. On a match day, there was always a great sense of anticipation among the lads who would be playing that evening, in the build up to the rush to Paddington REC or Burgess Park from the office.
In terms of my team's season, it was hugely successful. DTZ won the second division and reached the heady heights of the LionHeart Surveyors' Football League First Division. However, while the on-pitch achievements were hugely satisfying, it was the off-field camaraderie the team developed which was most valuable.
The football team brings together a mixture of people from all areas of the business, and from all levels and positions - graduates to directors. This was fantastic as it brought together DTZ employees, who may have had only minimal contact were it not for the LionHeart League.
Participating in the LionHeart League allows you to not only reinforce existing relationships within the company, but also form new ones. Being away from the office environment is a great way to get to know people, especially having celebratory (or commiseratory) drinks after a game. Football, and sport in general, is also a great leveller. It doesn't matter whether you're a senior director or a graduate - you're all equal in the team and the usual airs and graces of office convention are removed in a sporting environment. On a personal level, I got to meet people from around the business, as well as those in senior positions who may help me as my career progresses.
Furthermore, taking part in the league created a real sense of pride in representing the company, as we all shared the successes and failures of the season. Enjoying some healthy competition with other surveying firms adds an element of spice.
Crucially, the reason behind the league is the fantastic work of LionHeart. The league has been running for 14 seasons and in that time has raised £64,000 for the charity, which is reason enough to take part. Beyond the money raised, the league has also raised my own awareness of LionHeart and the important work they do. Prior to starting DTZ, I wasn't aware of the charity and playing in the football league has enhanced not only my understanding of its purpose, but also my team-mates and colleagues.
LionHeart's raison d'etre is to help those in the surveying profession, and their families, in times of hardship. For someone like me - mid-twenties and in the infancy of their career - it can feel unimaginable to find yourself in a position where you need help. But LionHeart has helped many RICS members since its inception - be that for financial grants; job-coaching and support, and counselling.
Whilst surveying is a rewarding and desirable profession, you never know when you'll need help, and having a benevolent fund in the form of LionHeart is essential. Being a member of the RICS means you're part of a far wider network and we're all part of the same profession. It is only right that there is a support network in place for our fellow members when they hit a blip.
Having participated in the LionHeart Surveyors' Football League, I can fulsomely recommend taking part. First and foremost, it's great fun, but even more importantly I've made firm friends from around the company while supporting an exceptionally worthy cause.
My advice - get involved.
James Wilson works for DTZ in London and wrote this as a guest blog for LionHeart.