Resilience, and why we need it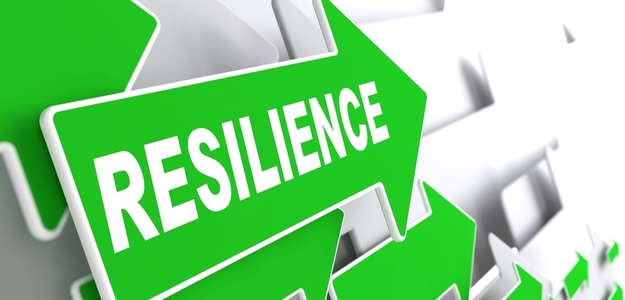 26-09-2017
One of the things about resilience is that we all need it!
It's very much a word in vogue at the moment, but what is it and why, exactly, do we need it?
What I mean by resilience is that it is what helps us come back 'up' from the tough times - it helps us to cope with stress and allows us to know that we will survive, however bleak we may feel.
As we get older do we get naturally more resilient? Probably we do - we tend to be wiser, more rational and less emotional. Because we've experienced more in our lives, we know a bit more about our capacity for coping and moving forward.
But resilience isn't something we have a never-ending supply of. I think of resilience, or our ability to cope, as a kind of bucket… and it's important that we keep filling it up, or it will run empty!
So, how do you do that?
Here are five ways you can keep your resilience levels topped up. We promise it will make a difference!
Practise self care...
Taking care of others, whether as a parent or carer for a sick or elderly partner or relative, means we have less time and energy to spend on ourselves but our own resilience needs attention. What do you do for yourself? It might be as simple as reading uninterrupted for half an hour, going for a walk or having a bubble bath.
Have purpose...
In order to feel resilient we need a sense of purpose in life. When we lose purpose we can lose meaning and motivation. What's your sense of purpose?
Have connections...
We find resilience in connecting to the things that we are grateful for and love - that might be nature, people, art, or a hobby… What do you connect with? Make sure you find time to maintain those connections.
Learn...
Remember the sense of expectation at the start of a new school year, or new course? Doing or learning something new gives us a sense of 'renewing' and adds to our resilience. What are you learning? It doesn't necessarily have to be formal classes. Try a podcast, or test out a new recipe.
REST!
Perhaps the most important one of all: we simply can't be resilient if we don't take breaks, rests and opportunities to recharge our own batteries, be it in the form of holidays, walks, or just time away from our computer during the working day.
Jo Tucker is one of LionHeart's professional BACP accredited counsellors.
LionHeart runs a number of wellbeing and mental health workshops, including Boosting Your Resilience. Find out more here