Spring into action by fundraising for LionHeart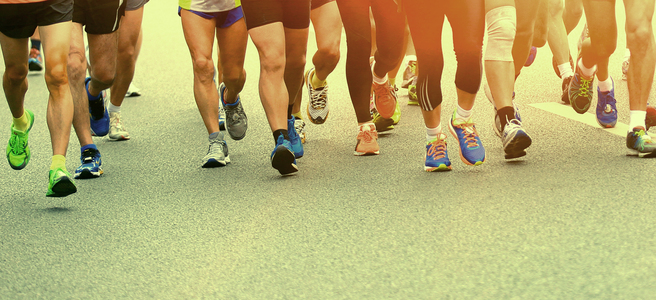 22-04-2021
With the gradual easing of lockdown restrictions and the sun shining, this spring is a great time to do something positive to improve your health and wellbeing - while supporting the charities you care about at the same time.
We have two simple and exciting challenges for you to get involved with this spring - the Captain Tom 100 and 5K May. Both offer a fantastic opportunity to get active whilst raising vital funds for LionHeart.
Could you help us by getting involved? Could you encourage your colleagues to participate too by organising a team challenge at your firm?
Here is all the information you need to participate:
Captain Tom 100
On 6 April 2020, Captain Tom Moore set off on his garden challenge. One hundred laps later, he'd raised an incredible £38.9 million for the NHS Covid-19 appeal.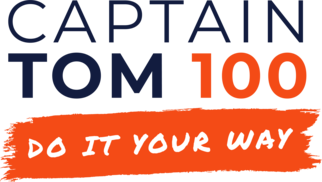 Now it's your turn! Friday 30th April would have been his 101st birthday and to honour him and his amazing achievements, The Captain Tom Foundation would love everyone, of all ages and abilities, to take part in the Captain Tom 100.
This involves taking on a challenge around the number 100 anytime and anywhere over Captain Tom's birthday weekend.
Think up your 100 challenge. It can be anything you like - from walking 100 garden laps to baking 100 cakes or juggling for 100 seconds

Take on your 100 challenge any time between Friday 30th April and Monday 3rd May

Make a donation to LionHeart or create a fundraising page to gather sponsorship from your family, friends and colleagues

Share your 100 challenge on social media using #CaptainTom100.
For more information, please visit our Captain Tom 100 charity page.

5K May

We've also teamed up with the creators of the 5K lockdown challenge, Run For Heroes, to bring you #5KMay. The challenge is simple - participate in a 5K during May, donate £5 to LionHeart and encourage others to get involved by nominating 5 people!
You can take part anytime between 1st and 31st May

Run, walk, roll, cycle, swim or hop 5km - it's entirely up to you!

Nominate 5 of your friends or colleagues to take part too, remembering to tag us on Twitter @LionHeartRICS so we can share!
Once you've donated £5 you'll also unlock a Run For Heroes goodie bag packed full of rewards and treats.
If you'd like to get involved in 5K May, either by yourself or with a team - maybe made up of surveying colleagues - please visit our 5K May charity page.
It's been a challenging time for charities and, like so many others, several of our regular fundraising events had to be cancelled last year, with some also having to be shelved for a second time this year. That's why virtual fundraisers like these are more important than ever!
As well as bringing a bit of fun or competition to your life, the money raised from these challenges helps us continue our valuable support to past and present RICS members - people just like you who happen to be experiencing difficult times or personal challenges, especially during the past year which has been so tough for so many of us.
I'd love to hear more about what you have planned, or answer any of your questions. Please get in touch with me by email at fsmith@lionheart.org.uk or by phone on 0121 289 4696.
Thank you for your support!
Faye Smith is LionHeart's Fundraiser.