Starting out in surveying: How to get through the Milk Round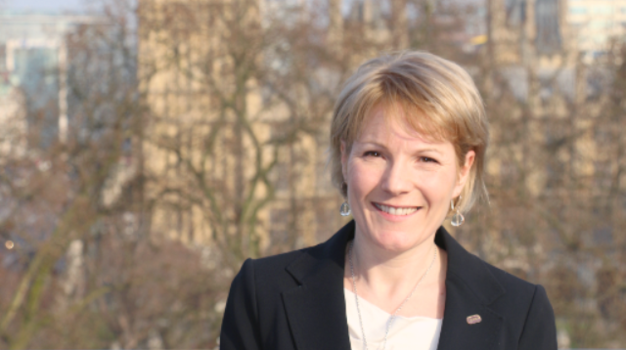 26-04-2016
Surveyors at the beginning of their careers who are still at university have a tough road to tread to gain appropriate employment that will meet their professional development needs.
Here, I'll sketch out the processes and provide some tips to help you to navigate graduate surveyor recruitment.
So, you've chosen a career in property and an accredited degree to get you the academic background you need. This is an important first step but, in order to progress to becoming a Chartered Surveyor, you need to find the right job - and that entails making a lot of decisions and following through.
Step 1: Identify your strengths
As you study, some modules will be more enjoyable and suit your talents better than others. Think about where you want to be in five years.
Step 2: Identify potential employers in that area
This requires some research; drive the process and make contacts, maybe at the university recruitment fair or via the university employer liaison. Ask questions about contracts, find out what support the potential employer offers for RICS APC, and their success rate at final assessment.
Don't be afraid to try a more direct 'hunter gatherer' approach and make direct contact. Create a solid CV and try some door knocking - they can only say no!
Have a list of options, don't put all your eggs in one basket. You need an aspirational choice, a realistic choice or two, and at least one back-up.
Step 3: Find out about the recruitment process
Each employer will have their own process. Thankfully, many of the big graduate schemes have similar processes which will enable you to multi-task applications.
Find out as much as you can about the company, their preferences and areas of practice. Read online forums and any press coverage, or you may be able to talk to existing Graduate Surveyors or contacts you've picked up by networking (and you should be networking). Top tips can make the difference.
Don't miss any deadlines, the recruitment season starts early in October for the first round (premier division) and is still active for a second round for the public sector and smaller employers in March and April.
Step 4: Apply
Make sure your CV is professional and up to date.
If competency based recruitment is used (and it is very common with larger employers in public and private sector), identify the competencies the selection process is based on and ensure you understand what they mean.
Write competencies using the key words and specific examples in positive definitive first person language, and send with a polite covering letter if opportunity arises (this won't work if it is online).
Monitor responses and follow instructions.
Step 5: Testing
Many employers will receive hundreds of applications and will use some form of online testing to weed out the less able, usually literacy, reasoning and numerical tests. They are difficult and the standard is high.
You can practise these beforehand: you should be sent a link and websites are available. Completing the timed tests is a skill in its own right so it is a good idea to practise.
Step 6: Telephone Interview
This is often the first step, or increasingly it may be Skype or sending in a video CV. Engage with the process. This will be about your communication skills and checking the veracity of your writing on the application.
Be polite, smile and do not talk over the interviewer.
Step 6: Assessment centre or second interview
Employers invest a lot of time, money and effort in choosing the right candidates and many of the larger graduate schemes have an assessment centre day. This is an opportunity to shine, as you will be compared directly with others in presentations and group exercises.
My top tip would be to lead from behind and charm everybody. A lot of this is focused on business skills, communications skills and common sense. Don't over think it, and be yourself.
The interview part of this is where you can show your technical property knowledge with reference to your studies and experience. You will be expected to discuss your competency examples, so ensure you know them well.
Step 7: Results
The results are often a day or two late, remember the recruiters are under pressure too.
If feedback is offered, take the opportunity to find out how you can improve.
You may not get the job but you could get the piece of feedback that makes the difference for next time. Every cloud has a silver lining.
Follow any instructions regarding supplying information and references and ask any questions you have remaining before you accept. Leave no stone unturned before you sign any contracts.
Summary
This is a tough time for graduate surveyors often coinciding with academic deadlines.
The effort you put in WILL make a difference. If you fall behind, universities are often happy to extend deadlines to support the job hunting process.
Organise your job hunt with a spreadsheet to control deadlines and keep track of progress. Stay positive and professional, and keep trying.
I hope this helps - good luck.
Guest blogger Kate Taylor FRICS Assoc CIPD is an experienced RICS APC assessor and chairman with a passion for professional development. She sits on the RICS UK APC Appeals Panel, the RICS UK Valuation Board and is the lead RICS Valuation Tutor for distance learning in valuation.
She spent 25 years as a valuer in the VOA and five years managing the largest public sector graduate scheme in the UK.
Now an independent training consultant, Kate is also the author of the Commercial Property Quick Start Revision Guide 2016 and the Estates Gazette Pathway to Success APC series.