Suicide prevention: Talking can save lives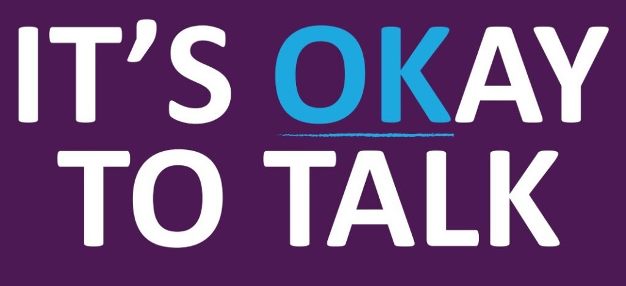 07-09-2016
Suicidal thoughts are far more common than you might think.
In fact, shockingly, suicide has become the biggest killer of men under 50. But despite the growing problem, it's something that people are still reluctant to talk about.
LionHeart is backing World Suicide Prevention Day this September 10 because we believe it's an issue that needs to be kept in the public eye - and we know that talking about it can actually save lives.
Having suicidal thoughts are a symptom that something's seriously wrong; an indication that things in your life are becoming more than you can manage.
As a counsellor, I would really recommend that you seek someone to confide in. It may not change the problem, but it might help you to think about it in a different way. One of my favourite analogies that I use with clients is to see suicidal thoughts as a cry of pain from inside, of something that needs healing not killing.
I've worked with clients who tell me that the pain they are feeling is so great they simply feel they are unable to go on living with it. Yet slowly we have managed to make small changes, and each of these changes has been a catalyst for hope that life can once again feel worthwhile.
Suicidal thoughts become more concerning when a person starts to think about how they might take their life, and what they might do. At this point it becomes even more important for that person to talk about their feelings. What seems like the only way out can have many unwanted consequences, and some people don't consider that their problems might be made even worse by an attempt to take their life, particularly one that goes wrong.
The pain of suicide ripples throughout families and friends. Remember the saying, "To the world you may only be one person, but to one person you are the world."
Often those that contemplate suicide do so because their illness means they feel like a burden to family and loved ones. Yet the sad reality is that living with the consequences of suicide doesn't spare pain but creates it.
Indeed, I have also worked with people who have themselves developed mental health issues after losing someone close to suicide, because the feelings of pain and guilt often experienced by those left behind can be very difficult to live with.
Finally I would say to anyone who feels that the pain is so great their only option is to try and escape it, please reach out for help: talk to your GP, or a mental health professional. People can and do get better, and help is available.
Other useful organisations
CALM (Campaign Against Living Miserably)
J
oanne Tucker is a counsellor for LionHeart. She joined the charity last year.