Techniques to help combat anxiety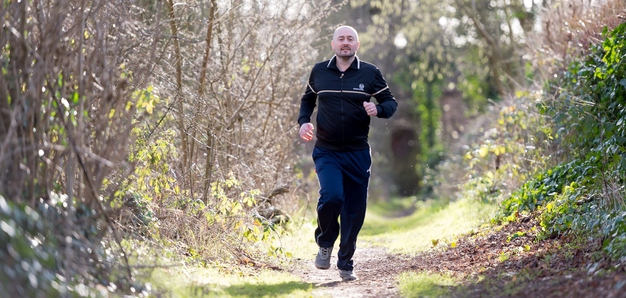 29-05-2015
I was given the opportunity to attend the Scottish Mental Health First Aid Course (which is monitored by NHS Scotland) in Glasgow.
Over four days, I was taught skills for providing initial help to people experiencing suicidal thoughts or mental health problems, such as anxiety, depression and psychosis.
Anxiety can present itself in several different guises that can be either physical or psychological. Should your anxiety be such that it is impeding your normal day to day life, you must contact your doctor for a proper diagnosis.
There are, however, several techniques that you can try to help alleviate the symptoms of anxiety, and help you to better manage it.
1. Cut down alcohol and caffeine consumption
It is recognised that too much caffeine and alcohol can exacerbate your feelings of anxiety, particularly as they can interrupt your sleep pattern and mood.
2. Do some exercise
As well as being good for you physically, exercise increases the release of endorphins. These hormones give you a feeling of well being.
3. Write it down
If you are constantly finding yourself in a particular situation that causes you to be anxious, write down all the things you are worried may happen. A week or so after the situation, check out if any of the things you were anxious about have actually happened. Chances are that very few, if any, actually happened.
4. Allow time to worry
Allocate yourself 15 minutes a day to worry. Choose a time when you know you will not be interrupted.
Quietly go through all the things that are worrying you. When your 15 minutes are up, continue with your day. During the day should any of the worry pop back into your head, tell it to "go away until tomorrow". You have given it its allocated time for the day and you will give it its time tomorrow.
If anxiety is having a negative impact on your life and you feel overwhelmed, why not contact the LionHeart support team to see how we can help you? Call 0845 6039057 to discuss your situation in confidence.
Find out more about LionHeart's mental health services and counselling.
AnnMarie is a LionHeart counsellor based in Scotland. She has been with the charity for eight years.