The Big C and grabbing life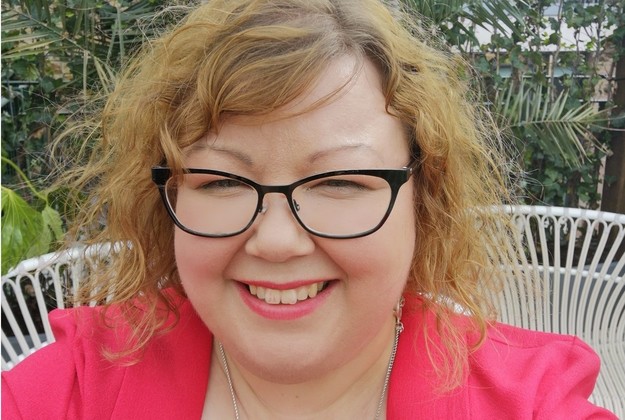 04-02-2020
2020 is a big year for me and my loved ones.
Most people view the cycle of old year's night into the new year with renewal, resolutions, intentions and change. For me, this year it was a reflective move into a new year and new decade, especially as it is the year I will mark 10 years of being cancer-free.
Bolt out of the blue
At the end of 2009 I felt absolutely awful: it really wasn't the most auspicious start to the 2010s.
I was tired. I mean really tired, the kind of fatigue that stays with you no matter how many hours of sleep you get. I had night sweats. Itchy skin. A persistent and unproductive cough. I was losing weight (and not trying to!) I had a swollen gland in my neck. I put it all down to a physical injury I'd suffered in a car accident, being stressed from work and trying to prepare for my APC at the same time.
Despite how I was feeling, I was ever the optimist. I was ready for the challenges of the year and wasn't ready to press pause.
Unfortunately, I had no choice in the matter. At the eve of the new year and new decade, I found out I had stage 3 Hodgkin Lymphoma with B symptoms - tumours in my neck, chest and abdomen.
Everything stopped.
I don't think I took any of it in at first.
My family had just got my sister back on her feet following her Crohn's diagnosis and a terrifying emergency operation. We were in a total state of shock.
Within just two weeks of my biopsy, I was having my first full round of chemo. I just didn't have the time to process.
ABVD chemo hits hard - but it is the most effective regimen. Because I had B symptoms, I was told I needed more treatment than those without the night sweats and unexplained weight loss.
I had thought, all too optimistically, that I could work in between chemo cycles but the treatment was too aggressive and cumulatively I got worse as the months progressed.
I ended up having the best part of a year off from work but realistically it was more like 18 months if you count a phased return and my chemo fogged brain! (Sara pictured below, during treatment)
The lowest points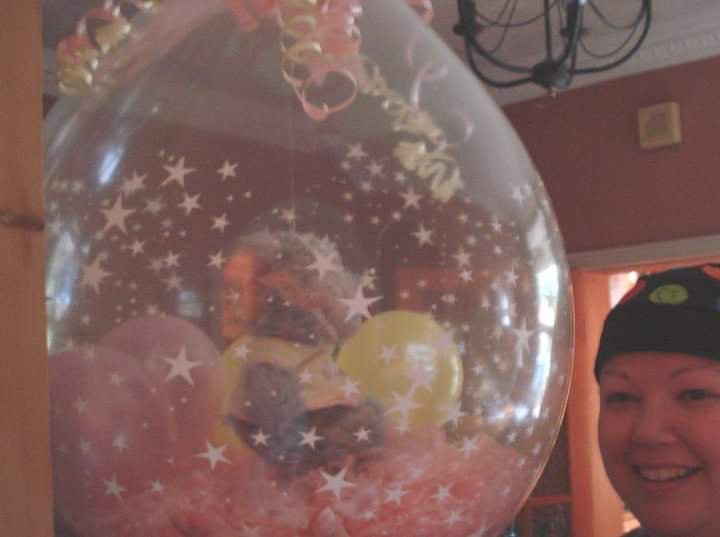 The effects of chemo are cumulative, so that it affected me more as the months wore on.
I had an infection that almost saw me hospitalised, but I got so upset at the thought of staying in they let me go home with antibiotics. Then there were the exorcist-style moments when the anti-sickness drugs stopped working and I didn't make the bathroom… I always felt I was apologising to people.
Helping hands
I couldn't have gotten through it without my family and friends. The 'Big C' Charity Centre at my hospital was great - they always had a cup of tea, biscuits and a warm reception. They were brilliant when it came to choosing a wig - they ran a 'Look Good Feel Better' session where I learnt to replace my lost eyebrows with pencil and line my eyes once my lashes fell out.
They had all the small things covered to re-humanise me. Those small things were more important than I knew at the time.
What didn't help?
My line manager at the time had asked me for a crib sheet of what he could and couldn't ask me and it was just too much responsibility on me. I just needed some human empathy and to know the facts about my role and sick pay so I could try to make the best decisions.
They held my job open and were largely supportive but it constantly felt like I was wearing a badge. I was either constantly asked if I was ok or I was ignored. There was no happy medium where I felt accepted and supported.
The return to work was very difficult. I had to visit an occupational health consultant to be reviewed. The chemo fog meant I was covered by the Equality Act and it prescribed the basis of my phased return to the office. But, on my return, my work had been taken on by a surveyor on secondment who wasn't leaving anytime soon so the portfolio I knew wasn't what I was going to be working on. I also had a new line manager.
It was a period of great uncertainty for me; I didn't know my place any more, and felt like I no longer belonged.
Getting advice
Talk to someone that understands and can advise you. Of course, you're going to have questions, and fears, and more questions, and unfortunately your doctors or specialist nurses aren't going to have all of the answers for you.
It's really important to not keep all that to yourself: talk to LionHeart, talk to a cancer charity, talk to your family and friends.
Lifelong changes
10 years on, and cancer has a lasting legacy on my life. I have been left with post-chemo fibromyalgia but I'm here.
I am living my values. I finally qualified as a chartered surveyor (it was a 19-year journey in the end!), I was elected to RICS Governing Council, I have mentored others, I co-founded the Surveyorhood blog and started the #celebr8surveyors online gallery. I haven't stopped.
The Big C taught me to grab life and opportunity and I urge you to do the same.
Sara Cameron MRICS is a commercial property surveyor and member of RICS Governing Council. She wrote a previous blog for LionHeart about her 19-year journey to MRICS here.