Trust in the charity sector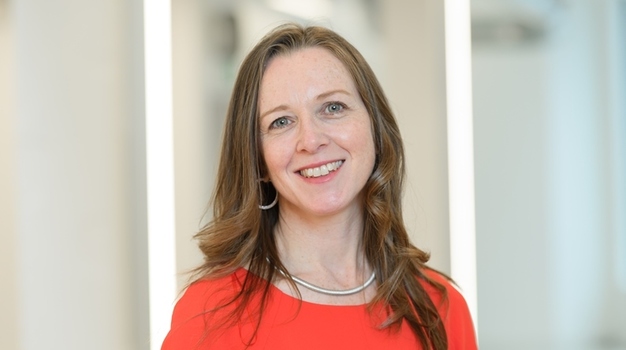 07-06-2018
There's been a lot of noise in the media over the last year or so about charities, including high profile cases where charities have closed, people have been sacked and the organisations have been questioned by the government and Charity Commission.
I read somewhere recently that the general public now place about the same amount of trust in a charity as they would a stranger, which is obviously very disappointing for the sector.
I wanted to explain to surveyors
a little more
about how LionHeart works and why they can have trust in us as THEIR charity.
What is trust anyway? Well it's centred around something being reliable, meeting your expectations and not letting you down, about consistency and integrity. It's also about transparency.
I'm going to share four things that will hopefully increase your understanding of and trust in LionHeart:
A statistic I'm very proud of
How we get our money and how we spend it (or more accurately how we don't!)
Our governance and how we are run
How we develop our service
The statistic
This is the figure I'm proud to share with you, because it highlights how the people who use our service value it.
Whenever someone we've been helping leaves our service we send them a survey to ask for feedback, which may be filled in anonymously. Among the questions they are asked to rate their overall experience of LionHeart's service, where 100 is excellent and 1 is very poor. The average score at the moment that people are giving to us is 97.
I am so proud of the LionHeart team who work very hard to ensure that the service we provide really does help the people who call us, who are often facing very difficult circumstances. The support team go over and above to make sure any help that can be offered is offered. We respond quickly and our services are bespoke - we don't have a one size fits all approach so everyone is treated as an individual.
Money
A few charities have lost trust due to their fundraising practices; in particular, 'over asking' for donations and the practice known as chugging.
LionHeart's main source of annual income is the donation you kindly make with your RICS subscription fee - usually around £20.
We don't have any government grants.
We don't receive any corporate funding.
And we don't have any restricted funding from trusts or foundations.
What this means is that all the money we receive from our donors can be spent on our charitable aims.
I'm often asked how much of our money is spent on our charitable cause and how much on what people term overheads and fundraising. One thing to say first of all is that as a business we obviously do have overheads and we do also carry out fundraising communications.
The best way for me to simply illustrate our expenditure in terms of our charitable cause is to describe the staff structure and the percentages spent in each area.
We are a team of 18:
- 8 work in our support services team - the people answering our helpline and delivering our counselling service. This represents 45% of our staff and is our biggest team.
- 4 work in training and development, providing our free workshops and developing our work around mental health and work with firms - about 17% of our team.
- 2 people work on communications: 10% of our team.
- We have a further 4 people who could be considered to be 'overheads'; this includes me, an administrator and two finance people.
We do not have any paid fundraisers.
Governance
Sometimes people think we are part of the RICS or are governed by them. However we are completely separate. We are an independent charity, a company limited by guarantee and registered with Companies House.
The RICS do not play a part in our governance although they are supportive of us.
We are governed by a board of volunteer trustees who are not paid. They are all RICS professionals.
We are registered with the Charity Commission and Fundraising Regulator and abide by their codes of practice.
We are independently audited every year and publish accounts on our website.
How we develop our services
We're fortunate that we don't have to dance to the tune of a particular funder like many charities, however we don't just develop services on a whim.
We take feedback from everyone that receives a service from us; from the people who receive our grants, counselling, or help getting back into work, or receive legal or debt advice through us. We also ask for feedback from those who attend event such as our workshops.
We regularly survey RICS members to ask what they feel are important issues and what they would like to see their charity provide.
For the last few years, RICS members have told us that work life balance is a key issue, and that stress, anxiety and depression is increasing. In response we've increased the size of our counselling team and made it more accessible by offering it online, and have also developed workshops specifically in response to these issues.
Hopefully this will illustrate how we're listening to feedback and develop our services to make sure they're as relevant as possible, the way we fundraise and spend money is reasonable, and that we have integrity in our governance. If you're an RICS professional we'd really encourage you to follow us on social media or sign up for our newsletter so you can continue to understand more about what your charity stands for.
Davina Goodchild is CEO of LionHeart and has spent her whole career in the charity sector.