Volunteering and LionHeart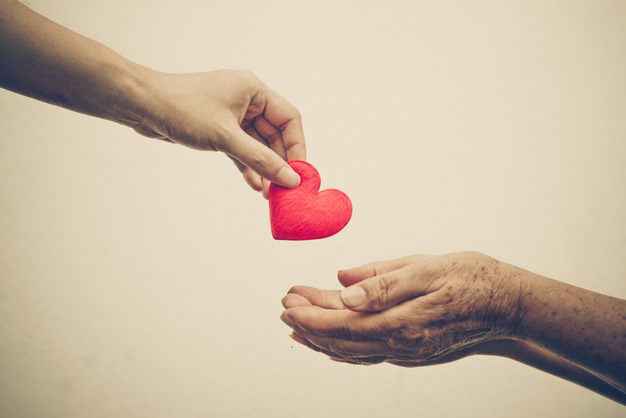 13-01-2021
One of my favourite quotes about volunteering is "Volunteers do not necessarily have the time; they have the heart." (Elizabeth Andrew)
I have never under-estimated the power of the volunteer and am constantly amazed and in awe of those who will give up their time to help others.
Personally, I have been involved in volunteering, in some capacity, for as long as I can remember; my mum would recruit me to help at the local church hall jumble sale and all the school fundraisers! I officially volunteered at the age of 10 for St John's Ambulance. I think the initial lure was the uniform and a free pass to a local steam fair (!), but I was totally hooked on helping others and getting involved.
Since having children, history repeated itself. I now get them up early on a Saturday morning to volunteer and encourage them at every step so they realise the importance of their contribution, the lessons they will learn and, probably most importantly, how good it makes you feel.
Whilst I have a strong corporate background and enjoyed a few years working for two of the 'big 4' accountants, my heart has always been in building a community and getting people to connect for a common purpose. It seemed such an easy and natural progression after maternity leave - the third one - to look for a role in the charity sector.
After four years in the third sector working in volunteer support, I find myself with LionHeart. Although I feel like the new girl (and have only met my new team virtually!) I have been made to feel so welcome.
Since I joined in September 2020, I have seen the LionHeart values of integrity, compassion, professionalism and flexibility woven through everything we do. As an organisation we are lucky enough to have many people in the RICS community who support us and believe in what we do. A number of those people already give up their time to help us spread the word and support their fellow RICS professionals and APC candidates, and they have become a really important part of LionHeart.
My role now is to build the Ambassador Programme to ensure all our volunteer ambassadors feel supported and appreciated. We want them to gain the most out of volunteering for LionHeart on a personal level but also to realise the positive impact they have on those they connect with.
Although I have been here a relatively short time, I hope that I have started to make a difference. I am excited and hopeful for the future of the programme despite the strange times we find ourselves in.
For 2021 and beyond, LionHeart is aiming high to attract more Ambassadors who can raise awareness of how LionHeart supports RICS members and their families. For everyone who is familiar with the support we provide, there are others out there who don't realise the extent of the services available, all for free.
We are also looking to reach out to RICS members overseas and grow our global networks as membership of RICS continues to grow around the world. We have a lot to look forward to!
Unexpected challenges can crop up in anyone's life. LionHeart's mission is to give the advice that matters and the support that counts when people need it most of all and we recognise how important the ambassador role is in helping us achieve this wider awareness.
We can't wait to further our work with our small army of ambassadors to help us ensure we reach as many people who need our help as possible.
Melissa Gough-Rundle joined LionHeart in September 2020 as our first Volunteering Manager. After 11 years with PwC and E&Y, she changed career direction and has spent the last four years in the charity sector where she has used her corporate background and experience of project and people management to help build networks of volunteers on a national level.
You can find out more about becoming a LionHeart ambassador

here