Ways to be kind to yourself in 2017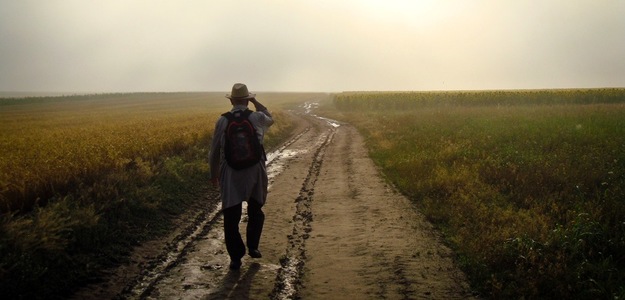 05-01-2017
There's nothing like the start of a fresh new year to fill you with optimism and reflection. Now, while we gave you a whole bunch of reasons to NOT make New Year's resolutions this year, here's what we want you to do instead: we want you to make 2017 the year that you start being kinder to yourself.
Sounds simple doesn't it?
But in fact if you stop to think about it, you are often much harsher on yourself than you would be on anyone else in your life - and may put yourself way down the list of priorities that jostle for your time and attention.
"Firstly, crazy as it sounds, give yourself permission to be kind to yourself. We British tend to think it is indulgent and selfish, when in reality it is a very good habit to form.
"But if we don't look after ourselves who else will?" says LionHeart counsellor AnnMarie McKeown.
AnnMarie and fellow counsellor Joanne Tucker have come up with these ideas to give you food for thought. Why not give some of them a try?
Treat yourself the same way that you would your best friend, with care, compassion and kindness - anything you would do for a friend do for yourself
Forgive yourself - mistakes are inevitable, so be kind to yourself when you make one
Look after yourself - nourish yourself from the inside with good quality food, plenty of sleep, exercise and fresh air
Give yourself some recognition! If you've done something particularly well or difficult, be aware of it and give yourself a virtual pat on the back
Stop trying to be perfect: good enough is good enough!
Stop comparing yourself to others and value yourself for who you are
Meet your own needs wherever possible. Say no when you need to and make time for yourself: everyone will benefit as a result
Being kind to yourself does not have to be a big thing or cost a lot of money necessarily. It could be something as simple as setting aside an hour to re-read a favourite book, have a soak in the bath, watch a trashy film, go for a walk or cook a favourite dish.
Make a date - whether it's spending time with your partner, your children or catching up for coffee with an old friend, spending time with the people whose company we enjoy can have a hugely beneficial effect on our mental health
If you're interested in finding a better balance in your life why not check out our new range of wellbeing workshops on our events page
LionHeart's free professional counselling service is available to all RICS professionals and their partners or spouses. Find out more here
AnnMarie McKeown and Joanne Tucker are both BACP registered counsellors for LionHeart