When to consider couples counselling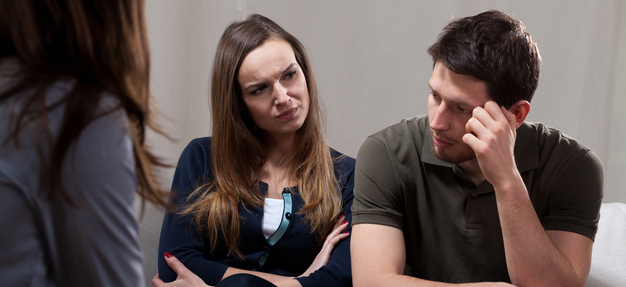 06-01-2016
The aim of couples counselling is to resolve issues in an intimate relationship and improve communication between partners.
Don't expect to be told what to do. If you have couples counselling, you will carry out most of the work in the sessions yourselves, and are likely to be issued "homework". In these instances, you will be given something to achieve at home, so that in your next session you can talk about how it went.
What does couples counselling aim to do?
Understand how external factors affect your relationship
Reflect on the past and how it impacts on the present
Improve communication
Learn why arguments start and then escalate
Negotiate and resolve conflicts to move forward
When is the right time to seek separation or divorce counselling?
A couple feel they cannot continue living together
Life has changed leaving one partner feeling excluded
Communication has broken down
After an affair
Despair and bitterness are overwhelming
Often, this type of counselling is undertaken in response to a crisis. Some time might be needed for the dust to settle to allow the capacity to think about what has happened, rather than trying to make sense of it while one partner is still in shock.
Separation counselling with a trained counsellor can reduce the pressure and stress for both partners and allow an honest and open look at the deterioration of a relationship. Couples counsellors work in a specific way with both partners, and receive training in both improving relationships and negotiating separation.
If you feel your relationship is in crisis, why not talk to one of our counsellors, who will be able to advise you on where to seek further help? Call LionHeart on 0845 6039057 or email
info@lionheart.org.uk
Useful links
Joanne Tucker is a counsellor for LionHeart based in Buckinghamshire.