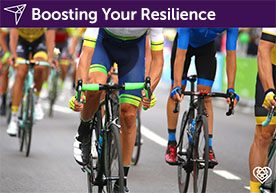 Boosting Your Resilience
Aim:
An interactive, thought-provoking session on what stress is and how to better manage it.
Who is it for?
Anyone wishing to explore tools and techniques to build resilience.
What's covered?
Discovering what stress is and its causes
'Tuning into' positivity

Coping tools and techniques

Learning about mindfulness and meditation
There are no charges for these workshops, but members are asked to make a voluntary £20 donation per person to LionHeart to help us cover costs.
Bristol
18th August 2017
JLL,
31 Great George Street,
Bristol, BS1 5QD
London
5th October 2017
Cushman & Wakefield,
43 - 45 Portman Square,
London, W1H 6LY
Book your space here
London
26th October 2017
Cushman & Wakefield,
43 - 45 Portman Square,
London, W1H 6LY
Book your space here
London
16th November 2017
Cushman & Wakefield,
43 - 45 Portman Square,
London, W1H 6LY
Book your space here