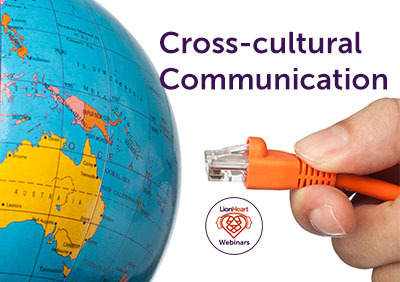 Webinar - Cross Cultural Communication
Communication makes the world go round, but what is cross cultural communication and how do we navigate it successfully in a business context?
This 60 minute webinar will give you a start when it comes to understanding more about culture and how cultural values affects people and businesses around the world.
What we'll cover:
Defining culture

Understanding how culture affects individuals & businesses

Exploring "Business Culture"

Hofstede's 6 Cultural dimensions

Doing business around the world - business etiquette
Our webinars are free but we are very grateful to those who pay a suggested donation of up to £10 to attend.