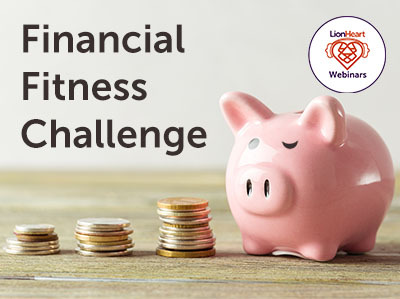 Webinar - Financial Fitness challenge

Who doesn't want to make their hard-earned cash go that little bit further?

Our one-hour financial fitness challenge will help you take an objective look at your finances and give you tips on effective money management for the short, medium and long term.
What we'll cover:
The four pillars of financial wellbeing

Cutting down: the psychology of spending and how to control it

Essential & discretionary expenditure

Debt repayments

Making your money work for you: financial freedom, savings and investments
Our webinars are free but we are very grateful to those who pay a suggested donation of up to £10 to attend.