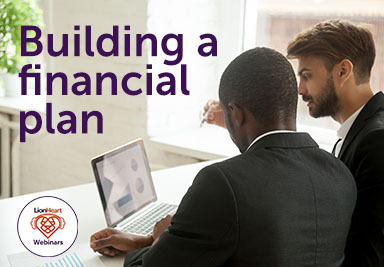 Webinar - Building a financial plan
Money - and money problems - can affect every aspect of your life yet many of us are terribly unprepared when it comes to planning our finances.
This one-hour webinar will give you an overview of how to go about building a financial plan that will work for you in the short, medium and longer term, and what you need to think about (and when).
We will cover:
Human behaviour and money

Cash flow and budgeting quick wins

Good debt versus bad debt

Rainy day funds

Planning priorities and quantifying goals

Key actions in building your plan
Our webinars are free but we are very grateful to those who pay a suggested donation of up to £10 to attend.