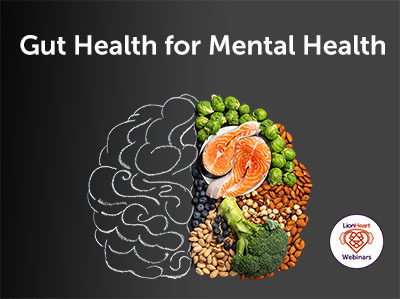 Webinar - Gut Health for Mental Health
Learn how what's going on inside your gut can actually have an impact on your mental health in this 1-hour webinar led by a qualified nutritionist from a surveying background.
The food we eat can directly affect how we think, feel and cope with life. Food type, and the quality and quantity of what we eat, will all impact on our mood, motivation and the mindset with which we approach life and work.
This webinar is ideal for anyone who wants to boost their mental health and wellbeing by learning a little bit of the science behind nutrition.
We'll cover:
The link between gut and mental health, or nervous system

Common gut/digestive disorders which can affect mental health - and how we can avoid them

How we can feed and nurture our gut to support our mental health

The nutrients we need to support our mental health

The role of stress and how it affects gut and mental health
Our webinars are free but we are very grateful to those who pay a suggested donation of up to £10 to attend.