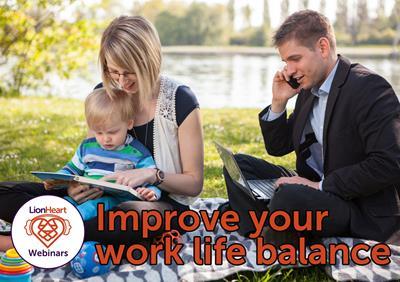 Webinar - Improve Your Work Life Balance
A better work life balance is what many of us strive for when it seems like there aren't enough hours in the day to juggle your varying responsibilities.
This webinar will help you find a healthy and sustainable balance between work and leisure.
You'll learn about tools and techniques to manage your work life balance, allowing you to be more effective, productive and engaged in all areas of your life, both at home and at work.
What does a good work life balance look like?

Identify what's unbalanced for you - and ow you might fix it

Tips to create a good balance

Using time effectively for work and your personal life, so you can be effective, productive and engaged

Hopefully life-changing - excellent!
Our webinars are free but we are very grateful to those who pay a suggested donation of up to £10 to attend.