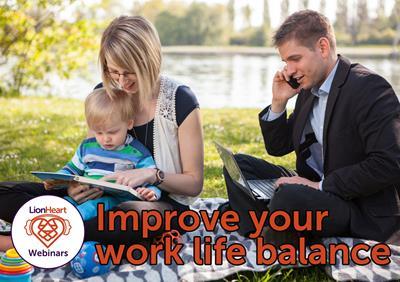 Webinar - Improve Your Work Life Balance
Find a healthy and sustainable balance between work and leisure. Explore tools and techniques to manage your work life balance, allowing you to be more effective, productive and engaged in all areas of your life.

Hopefully life-changing - excellent!
Our webinars are free but we are very grateful to those who pay a suggested donation of up to £10 to attend.
To be added to a mailing list about future CPD workshops and events, please email
events@lionheart.org.uk
.
BACK TO LIVE BOOKINGS PAGE