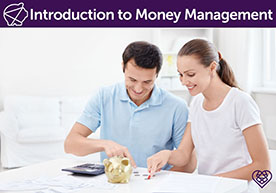 Introduction to Money Management
Aim: To equip you with the right tools to make good financial decisions now to help prevent money worries in the future.
Now is the best time to prepare for the future. Forward planning can help to improve your long-term personal and professional financial health.
LionHeart have teamed up with leading financial planning consultancy Jelf Money At Work to offer Introduction to Money Management workshops for people like you.
As well as giving you great tips to start planning your money matters better, they also count towards your RICS CPD requirements.
What's covered?
What is a financial plan and how do you put one together?
Managing student loans and other debts
Different ways of saving for the future
What is a pension and how do they work?
How should I invest? Risk v Reward
Other financial matters to consider
Date: 16th November 2017
Time: 4:00pm - 7:30pm
Venue: Number 63 Hotel
To register for future CPD workshops and events, please email: events@lionheart.org.uk.