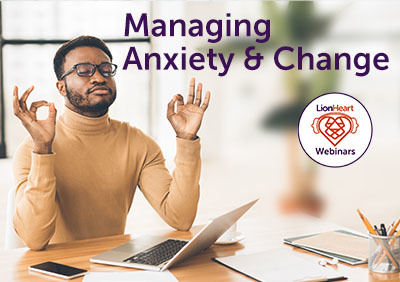 Webinar - Managing Anxiety and Change
In this webinar we will look at what anxiety is and identify some of the physical, emotional and behavioural symptoms.
We will also consider how and why change can impact on our anxiety levels and look at some tools to help manage anxiety.
This webinar aims to help you:
Understand the signs of anxiety

Consider how change may affect our anxiety levels

Understand how we can measure our anxiety levels

Introduce you to some tools and tips for managing anxiety and change
Our webinars are free but we are very grateful to those who pay a suggested donation of up to £10 to attend.