2020 LionHeart Christmas hamper appeal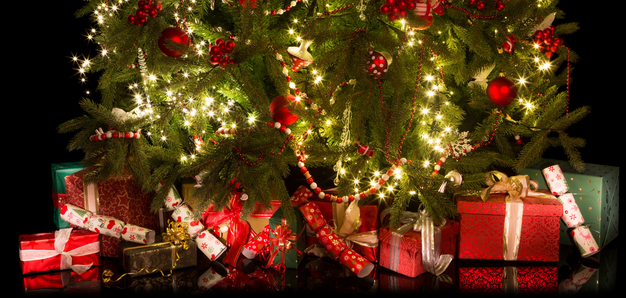 16-11-2020
2020 will undoubtedly be remembered as a tough year full of uncertainty for many - but for some of the families and people we're supporting, it's been life-changing for all the wrong reasons.
Could you help us put a smile on their faces this Christmas?
Every year we send festive hampers to some of the people and families we are supporting at Christmas - people who are facing some of the toughest times in life, such as job loss and financial difficulties to serious illness or even a family bereavement. This year, because of Covid-19, we've seen demand for our support soar, and we're helping more than ever before.
We understand that some of them might be dreading the Christmas period because of what they've experienced this year, but hope the gesture of some treats and little luxuries will help give them a lift.
Support services manager Bena Kansara said: "Christmas can be a very difficult time of year indeed and, after all the uncertainty and anxiety of 2020, even more so this year. While we're not suggesting that a Christmas hamper will magic any of those difficulties away, the families we are supporting often really appreciate knowing they're in someone's thoughts.
"We are so lucky at LionHeart to have generous supporters who donate towards our work every year, knowing that those donations go to help an RICS professional just like them, who happens to have hit a difficult time in their life.
"We always ask those supporters if they are able to find a few extra pounds to help us spread a little bit of Christmas cheer. We know that some people might have had some money worries themselves this year, but if you are able to, your donations will help us to make a difficult time that little bit brighter for the people we're supporting."
One previous hamper recipient told us: "Can't say how much we appreciate LionHeart's help, from the beautiful hamper to the extra pennies you sent, which will allow us to get some presents for the children."
Another said: "The first Christmas without my husband will be a difficult one, but knowing my daughter and I are in your thoughts is a comfort. Thankyou."
Can you support our festive fundraiser by making a donation today? Gifts of all sizes make a huge difference. Thanks so much for your generosity!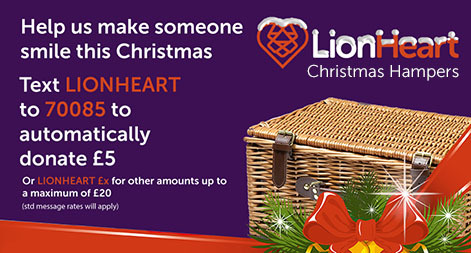 To donate:
Text LIONHEART to 70085 to automatically donate £5 (standard text rates apply)

Or text LIONHEART £X to donate any other amount up to a maximum £20

You can also make a donation online

here

If you're representing a firm that would like to make a donation please contact our fundraiser Faye Smith
Thanks so much for your support! Merry Christmas from all the LionHeart team, and good wishes for a brighter 2021.