2022 Impact Report published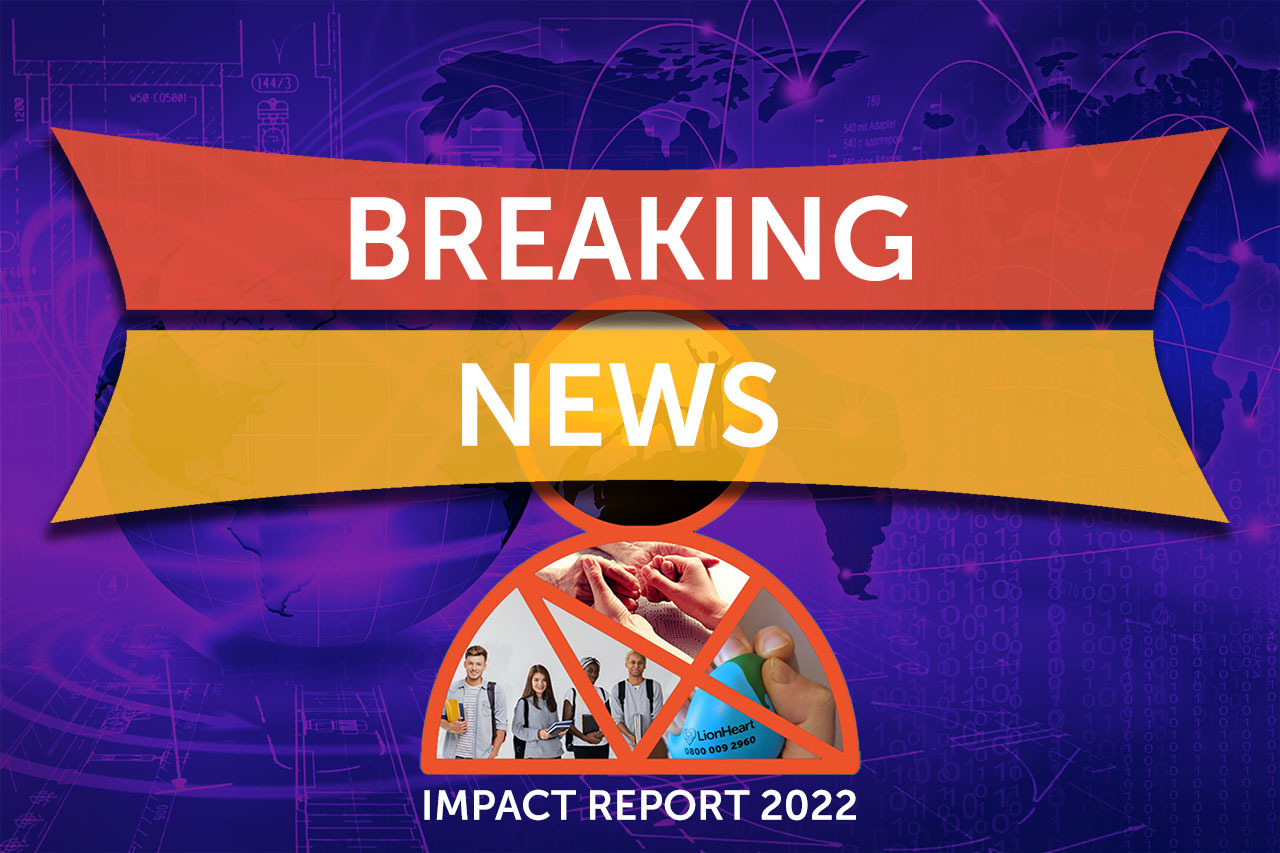 07-07-2022
LionHeart has released its latest Impact Report, showing how we've continued to support RICS professionals and their family members throughout 2021-2022.
Despite the demands of the previous year generated by worldwide Covid-19 lockdowns and restrictions, we are proud to say we still saw a 51% increase in the number of people helped.
Introducing the report, LionHeart CEO Davina Goodchild, said: "We did continue to see some of the lingering effects of the Covid-19 pandemic, although not the levels of job losses and financial impact we'd originally feared. What we did see was the emotional strain of the ongoing pandemic: the number of people contacting us due to mental health problems and stress rose by almost 60% and we saw a significant rise in the number of counselling clients.
"We continued to support people through serious ill health, disability, or family bereavement. And, as war broke out in Ukraine, we were able to expedite grants to help surveying professionals and families forced to leave their lives behind to find safety."
While helping people at times of crisis will always be at the forefront of what LionHeart is about, we also continued to develop the other ways we are supporting the surveying family. This included new ways of working with the younger end of the profession, with rocketing demand for APC support and our work with students and apprentices.
And, as the world of work began to return to a new normal, we saw renewed appetite for career development support, including confidence and resilience training and professional coaching - ensuring we're there to help people not just survive but really thrive.
Figures highlighted in the report show:
2000% rise in requests for APC support

47% rise in counselling clients

92% rise in enquiries about unemployment/ redundancy

30% more people taking up our coaching service

An astonishing 9,230 individual acts of support were carried out by our team
Peter McCrea FRICS, chair of the LionHeart board, said: "During 2021/22, LionHeart continued to provide strong support to those members of the RICS family affected by Covid-19 - not only financial but, equally importantly, sometimes just being someone to talk to. If Covid formed the bookend to the start of the year, the end of the year saw us provide vital help to members and their families in Ukraine, which we continue to do.
"For me, the spirit of LionHeart was summed up by the recipient of one of our Christmas hampers, who told us it was the only Christmas present he would receive that year.
"Truly, when it seems there is no-one to turn to, LionHeart is there for you."